Former MonaVie Black Diamond, Mike Hernandez, Joins Mommy's Club
December 27, 2013
By Tina Williams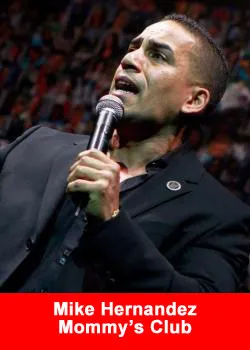 Mommy's Club, a new network marketing company that markets baby products, is in pre-launch January 1st, 2014.
They have been in pre-launch for three months and have recently signed on network marketing powerhouse, Mike Hernandez.
Mommy's Club is introducing a first of its kind membership club where members earn points and cash based on the product purchases of those members they referred. In addition, members who qualify can apply to be a Professional Representative (Pro Rep) and earn a part time or full time income. This approach combines the best features of a buying club with the earning power of interactive distribution.
Mommy's Club has also partnered up with Dr. Jon Meliones from Duke University.
Vincent StLouis, a former MonaVie Rep and Empower Network affiliate, says this:
I have been in the homebased business industry for almost 20 years. Every time I joined a company I did not pick my sponsor. I just joined the person that shared it with me. I have personally sponsored a lot of people with almost NO help from a upline or my sponsor.
Over 180 into MonaVie, over 125 into Empower, over 85 in iLa just to mention a few. This time I went shopping to a sponsor. I wanted someone that was going to be there to help, that had success, that was in it to win it, that had the same morals and Character as Kari and I do, someone that cared about the people as much as we do.
We are VERY excited to announce Kari and I have locked arms with Mike and Sahi Hernandez. Mike and Sahi Hernandez have built very large business and reached the rank of Black Diamond in another business. Mike and Sahi are very down to earth people that care about the people like Kari and I do.