J. Scott Whitney and Tracy Pouliot, Direct Marketing Leaders Join Zrii
December 30, 2013
By Team Business For Home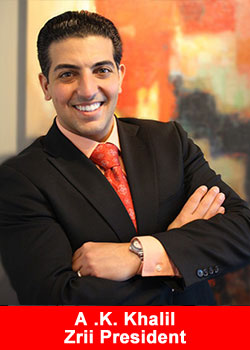 Zrii LLC announced today that J. Scott Whitney and Tracy Pouliot are the latest direct marketing leaders to join Zrii, a rapidly growing company that has soared from $1 million to over $4 million a month in sales in the last eight months.
Both played key roles at their previous company.
"I'm looking forward to helping a lot of people be successful with this opportunity and the all-natural products," says Mr. Whitney, whose impressive track record includes organically building a sales team of 12,000 people in four years.
Over 500 of those he mentored earned a car bonus, 250 earned a minimum of $5,000 per month, and 29 achieved a six-figure income.
"Excited to start my journey with Zrii," says Mrs. Pouliot, a 2-Star Ambassador at her former company who built a six-figure income in four months by helping one person at a time.
"I love the energy at Zrii and the people in it. They are committed to building this company with ethics and integrity."
Zrii caught the attention of Mr. Whitney, a certified chef, successful business owner and former University of Maine football player, for a lot of reasons. He likes the all-natural products, especially the nutritional-based cleanse.
He relates to Zrii's passionate leaders. And he respects a company that builds on morals and values, starting at the top.
As a wife and mother, Mrs. Pouliot was attracted to Zrii for many of the same reasons, including the incredible quality of the all-natural products that are endorsed by Deepak Chopra. "I have an incredible work ethic and true passion for helping others reach their goals," she adds.
"I'm blessed to be working with such an amazing group of servant-driven leadership."
Zrii was founded in 2008 with the goal of enhancing the health and happiness of people around the world through all-natural nutrition and wellness products.
Zrii partners with the world-renowned Chopra Center for Wellbeing, headed by Dr. Deepak Chopra, to create premium health products that integrate ancient wisdom with modern science.
Zrii products are sold through a network of Independent Executives throughout the United States, Canada, and Latin America