MonaVie and More Project Raises $73,638 at First Annual World Day of Giving
December 12, 2013
By Team Business For Home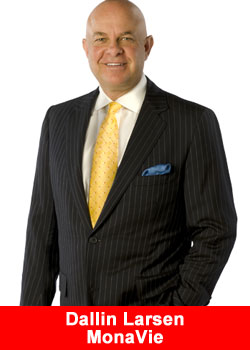 MonaVie and the MORE Project held the first annual World Day of Giving Saturday, November 30, 2013. Donors from 17 countries—Australia, Brazil, Canada, France, Germany, Hong Kong, Israel, Korea, Malaysia, Mexico, New Zealand, Poland, Portugal, Russia, Taiwan, United Kingdom and the United States—contributed a total of $73,638.
Funds raised will benefit children and families living in the favelas (slums) of Brazil by providing food, shelter, education, counseling, recreation and vocational training.
The MORE Project was established in 2005 by MonaVie and has always been considered the heart of the company. "We are truly blessed by MonaVie distributors, employees and supporters around the world who allowed our work to touch their hearts and who made the choice to contribute what they could," said Andrea Barnes, the MORE Project Executive Director. "With this first global campaign, we exceeded our financial goal. We are truly grateful for the gifts made and for the children and families that this money will allow us to serve. Together we all make a difference."
MonaVie and the MORE Project are making plans for next year's MORE World Day of Giving. Donors and supporters of the MORE Project, of course, can and are encouraged to contribute to the MORE Project on a regular basis, but the World Day of Giving is a special opportunity for us to come together as a MonaVie community and focus our efforts on a worthy cause.
Click here to make a one-time donation, or to learn more about the MORE Project.
10 Ways Your Donation Benefits Children and Families of the MORE Project:
1. Educate more than 600 students and 300 adults
2. Provide 1,400 meals a day for hungry families
3. Teach children to read
4. Keep children away from drugs
5. Help children stay in school
6. Teach computer skills
7. Operate three schools
8. Provide counseling and social services
9. Provide shelter and protection for at-risk youth
10. Provide dance, soccer, and jiu-jitsu lessons
About the MORE Project
The MORE Project is a 501(c)(3) philanthropic organization established in 2005 by MonaVie, a leading health and wellness company, as an integral part of the company's founding vision to generate abundance for people all around the world. In addition to helping its distributors achieve a more meaningful life through improved health and prosperity, MonaVie founded the MORE Project as a catalyst to empower individuals who live in poverty to break the cycle of fear and hopelessness that often rules their lives.
Initially, the program provides critical resources, such as food, urgent medical care and safe shelter, to end suffering. Long-term needs are met through educational and vocational programs that restore dignity and provide long-term self-sufficiency.
About MonaVie
Since 2005, MonaVie has developed premium products dedicated to promoting health and wellness worldwide. With distribution in more than 20 markets, MonaVie addresses four key areas necessary for optimal health—Nutrition, Weight, Energy, and Stress—with products made from the best and rarest ingredients on Earth.
The products, in conjunction with MonaVie VIEW Antioxidant Scanner, empower people to live healthier, more meaningful lives. That greater meaning is revealed through our heartfelt commitment to doing good in the world and by helping children and families in need through the MORE Project. Start living A More Meaningful Life today and discover the true, life-changing power of MonaVie. Learn more at https://www.monavie.com, or connect with us on social media.