Nev. Senate Majority Leader Petitions For Herbalife Investigation
December 11, 2013
By Tina Williams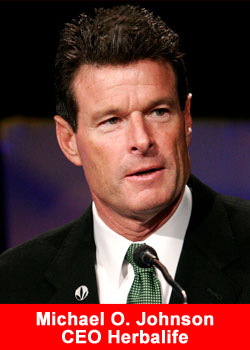 New trouble for Herbalife coming from Nevada.
State Senate Majority Leader Mo Denis has written a letter to Attorney General Catherine Cortez Masto calling for an investigation into the supplement maker for alleged targeting and deception of Hispanics.
Denis says he was compelled to write a letter to the Attorney General after hearing a lot of complaints concerning Latino distributors.
I always have a concern when it's that group because I see when people are taking advantage and we do see it everyday. There are a lot of businesses out there that offer a lot of services and things, Denis said.
Recently Latino advocacy organizations in Nevada called for an investigation, alleging Herbalife is a pyramid scheme that unfairly targets Hispanics. They join Latino groups nationally that also want investigations into Herbalife practices. priscilla rocha is state director of the league of united latin american citizens.
They are trying to make a living and if I invest this much money, I'm going to make this much money and I can double my money, and that's the way they looked at it, said Priscilla Rocha, state director of the League of United Latin American Citizens.
Herbalife sent us a written statement from Marco Gonzales, Senior Director, Corporate Communications, North America for Herbalife International:
A pyramid scheme involves people paying money to participate in hopes that they'll earn money based on later participants paying to play. It is all about recruiting and like a chain letter it requires unlimited, exponentially increasing recruiting; when recruiting stops, all those still in the system lose their money.
Herbalife also says it is disappointed Denis wrote the letter before reaching out to them.
Denis, however, says he has spoken to some local distributors to get both sides but felt more information is needed.
In the meantime, LULAC says it received a call from the Attorney General's office for a meeting next week at the Grant Sawyer building. Rocha says Denis' letter definitely helped.
Rocha also says she will be trying to get those who have been complaining to attend this meeting. She says many of them are scared.
The Nevada Attorney General's Office tells us it is aware of the issue.
Source: MyNews3