Nu Skin – China Regulators Investigations
January 16, 2014
By Team Business For Home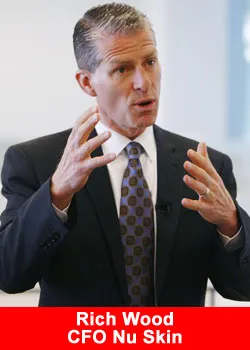 Nu Skin Enterprises, Inc. (NYSE: NUS) today issued the following statement in regards to its China business.
We are aware that Chinese regulators have now initiated investigations to review issues raised by recent news reports. The government regularly monitors all businesses in this rapidly growing marketplace, and as is our practice, we will continue to communicate openly with regulators to address any questions they may have.
As part of our ongoing commitment to comply with all applicable Chinese regulations, we have initiated our own province-by-province business review and will invite relevant regulators to provide guidance. Given the substantial growth in our China salesforce over the last year, we are also taking additional steps to reinforce our training and education efforts. As we work through this evolving situation and remain focused on long-term growth, there will likely be a negative impact on China revenue, but it is too early to know whether our previous guidance will be affected.
We remain committed to working cooperatively with the government to ensure long-term, sustainable growth in this important market. Nu Skin has an 11-year history of doing business in China. We are dedicated to operating in full compliance with all applicable regulations as interpreted and enforced by the government of China.
About Nu Skin Enterprises, Inc.
Nu Skin Enterprises, Inc. demonstrates its tradition of innovation through its comprehensive anti-aging product portfolio, independent business opportunity and corporate social responsibility initiatives. The company's scientific leadership in both skin care and nutrition has established Nu Skin as a premier anti-aging company. The company's anti-aging products feature the new ageLOC suite of products including the ageLOC® TR90™ weight management and body shaping system, ageLOC® R2 nutritional supplement, and ageLOC® Transformation daily skin care system. A global direct selling company, Nu Skin operates in 53 markets worldwide and is traded on the New York Stock Exchange under the symbol 'NUS'. More information is available at https://www.nuskin.com.