Avon And KORRES Enter Into Strategic Alliance In Latin America
February 11, 2014
By Tina Williams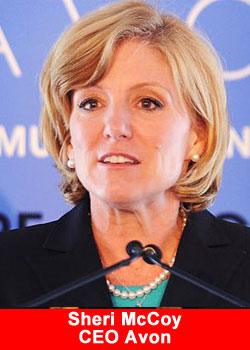 Avon Products, Inc., today announced that it has entered into an agreement through which KORRES has granted Avon exclusive rights to develop, manufacture and market KORRES products in Latin America. Created by Greek pharmacist George Korres, KORRES is a Greek skincare brand established for its highly efficacious natural formulations.
This long-term strategic alliance includes all major markets where Avon operates in Latin America, and provides Avon the option to purchase all of the intellectual property rights to the KORRES products in that region.
Latin America is a growing beauty market and a major component of the Avon portfolio. I'm very pleased that through this strategic alliance, we can leverage Avon's extensive network and capabilities to bring the KORRES brand and products to more women across Latin America, said Sheri McCoy, Chief Executive Officer, Avon Products, Inc.
Latin America has always been of interest to us. We feel there is a unique opportunity to reach consumers who share our values and philosophy; Avon is a strategic partner that can help us start this wonderful journey, said KORRES Founder George Korres.
We are delighted to be partnering with KORRES. It is the perfect fit to Avon's business in Latin America. KORRES is a beauty brand that is passionate about the power of natural extracts and ingredients, said Fernando Acosta, Senior Vice President and President, Latin America, Avon Products, Inc. This alliance brings some fabulous, highly efficacious products that our consumers will love. We look forward to a successful relationship with KORRES.
Latin America is Avon's largest business unit, accounting for nearly half of the company's revenues.
Born out of Greece's oldest herbal pharmacy, the brainchild of a pharmacist and a chemical engineer, KORRES is a natural skincare brand with over 400 products sold in 30 countries worldwide. Its philosophy remains the same as in its pharmacy days, rooted in the use of natural and/or certified organic ingredients of the highest quality; skin- and environmentally-friendly products with clinically tested efficacy; products that are affordable for everyday use yet of interesting aesthetics that can 'inspire & make us happy.'
About Avon
Avon, the company for women, is a leading global beauty company, with nearly $11 billion in annual revenue. As one of the world's largest direct sellers, Avon is sold through more than 6 million active independent Avon Sales Representatives. Avon products are available in over 100 countries, and the product line includes color cosmetics, skincare, fragrance, fashion and home products, featuring such well-recognized brand names as Avon Color, ANEW, Skin-So-Soft, Advance Techniques, and mark.
About KORRES
KORRES is a Greek skincare brand established in 1996 out of the oldest homeopathy pharmacy in Athens. The first KORRES product was an aromatic herbal syrup with honey and aniseed, a recipe inspired by rakomelon, a warming spirit-with-honey concoction, which George's grandfather used to favor in his hometown on the island of Naxos.