Herbalife Celebrates Success Of Its Sponsored Athletes In Vietnam
February 5, 2014
By Tina Williams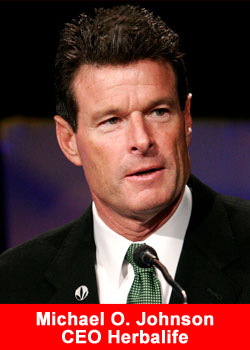 Herbalife, a leading global nutrition company, and the Vietnam Olympic Committee (VOC) congratulate the Vietnam Sports Team following their success at the 27th Southeast Asian Games 2013 (27th SEA Games) in Myanmar. Herbalife was the official nutrition sponsor for the 494 Vietnamese athletes who competed at the games, providing nutrition products as well as sports nutrition consulting and education to the team.
The SEA Games, which ended on December 22, 2013, saw the Vietnam Sports Team collect 73 gold, 86 silver and 86 bronze medals across 37 sports and disciplines. This achievement placed them in third place in the overall medal tally and surpassed their record at the 26th SEA Games in 2011.
The appointment of Herbalife by the Vietnam Olympic Committee as the official nutrition sponsor for Vietnam's athletes competing at the SEA Games 2013 is part of a broader agreement with the Vietnam Ministry of Culture, Sports and Tourism (MCST) to develop and share knowledge within the field of sports nutrition and sports performance in Vietnam.
Herbalife plans to continue its commitment to assisting MCST develop and improve Vietnam sports with its nutrition expertise and, as official nutrition sponsor, to support the Vietnam Sports Team in the 2014 Asian Games and the 2016 Olympic Games.
About Herbalife Ltd.
Herbalife Ltd. is a global nutrition company that sells weight-management, nutrition and personal care products intended to support a healthy lifestyle. Herbalife products are sold in more than 90 countries to and through a network of independent distributors. The company supports the Herbalife Family Foundation and its Casa Herbalife program to help bring good nutrition to children.