Mick And Vick Karshner Join Mommy's Club
February 12, 2014
By Tina Williams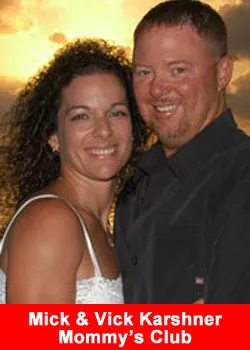 Mick and Vick Karshner, network marketing leaders and former Black Diamonds, have joined Mommy's Club, a membership buying club focused on making the home a healthier place to raise a family. Mommy's Club sells its brand of personal care products for children and adults, household and body care products made with all-natural, organic, and ToxicFree ingredients at retail competitive prices.
"Not only is the Mommy's Club team passionate and dedicated to developing products to make the home a healthier place, they're also committed to educating the market about the real and present danger of toxins found in common household products," said Karshner. "I'm excited to be a part of this mission and to be providing a unique line of products to the market place in a ToxicFree category that's exploding."
"The Karshners' path to leadership in the network marketing arena began ten years ago, while Mick was recuperating from back surgery. Bored with the recovery process, he began searching for "home business opportunities," a search that led to their first opportunity in network marketing. Starting with just twenty-two dollars in their bank account and a mountain of debt, they were able to turn their financial health around and eliminate their debt within two years, earning a five-figure weekly income.
"The Karshners have mastered the art of building, managing and maintaining large organizations using a high-touch, high-tech approach, leading teams of over 50,000 distributors and helping others earn high six-figure incomes along the way. We are so proud that Mick and Vick and other leaders are trusting us to help them build their business," Bill Glynn, CEO Mommy's Club.