Vemma Nutrition Company Products Honored For Outstanding Packaging Design
February 12, 2014
By Team Business For Home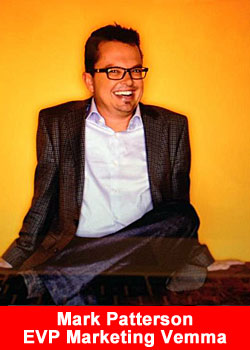 Vemma Nutrition Company is proud to announce that two of its products, Vemma and Verve Bold, have been honored by BRAND PACKAGING Magazine in its 2013 Design Gallery.
BRAND PACKAGING is the only publication entirely focused on the role of packaging in the consumer product marketing mix.
Its Design Gallery recognizes packaging that most effectively tells a brand's story through design and structure to connect with consumers. Verve Bold was one of seven products featured in the Metal category and Vemma one of ten in the Rigid Plastic category.
Launched in February 2013, Verve Bold is a best-selling product in the Verve energy drink line. Offering 120mg of naturally sourced caffeine, no artificial colors or sweeteners, a low-carb profile and 70% less sugar, BRAND PACKAGING notes that Verve Bold is an edgy new product designed to create energy around the brand and attract Millennials and the young at heart.
The package is designed to be sleek, hip and upscale and aims to invoke pulsating late-night parties and busy college schedules.
Vemma's 2013 packaging update was also featured, with BRAND PACKAGING noting the custom bottle's design to represent the clinical studies and physician-formulated blend and that it aims to quickly tell consumers the product is an easy-to-swallow liquid.
With 90-plus nutrients, Vemma is a complete, ultra-premium daily antioxidant supplement that nourishes the body at the cellular level to help protect and defend against everyday impurities.* Vemma is available in 32oz environmentally and economically friendly non-BPA bottles, and as a 30-day single serving supply.
Vemma's Executive Vice President of Marketing and Brand Development, Mark Patterson, said, The functional beverage industry is more competitive than ever. It is important to stay on trend with what consumers want in packaging and design. We are honored by these accolades and the positive feedback we have received from consumers and industry peers.
About Vemma
Founded in 2004 by BK Boreyko, Vemma Nutrition Company is rapidly growing as one of the premier industry leaders specializing in premium liquid nutrition. Every week, thousands of new customers experience the positive difference of the clinically studied Vemma formula. The Vemma brands include Verve, a healthy energy drink and Bod-e, a weight loss line. Vemma is headquartered in Scottsdale, Arizona, and distributes its products through a global network of Affiliates. For more information, please visit vemma.com.