Herbalife Appoints Executive To Handle Minority Relations
March 25, 2014
By Tina Williams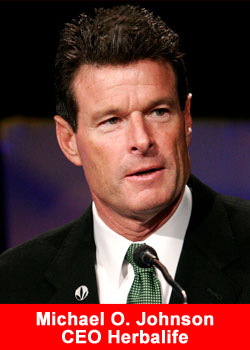 Nutrition company Herbalife Ltd , attacked by short-sellers over its business practices, has appointed a former adviser to Democratic Senator Harry Reid to the new role of vice president, community engagement and health policy.
The company said Angela Arboleda would be responsible for external relations activities, including managing Herbalife's relations with minority communities including Hispanic, African American and Asian American.
(Reporting by Maria Ajit Thomas in Bangalore)
About Herbalife Ltd.
Herbalife Ltd. is a global nutrition company that sells weight-management, nutrition and personal care products intended to support a healthy lifestyle. Herbalife® products are sold in more than 90 countries to and through a network of independent distributors. The company supports the Herbalife Family Foundation and its Casa Herbalife program to help bring good nutrition to children.
About Herbalife Family Foundation
Herbalife Family Foundation (HFF) is a 501(c)(3), a non-profit corporation dedicated to improving children's lives by helping organizations provide healthy nutrition to vulnerable children. HFF supports more than 100 Casa Herbalife programs globally and serves the daily nutritional needs of more than 120,000 children around the world through annual grants to NGOs and charities that cater to vulnerable children. Additionally, HFF often supports relief efforts in response to natural disaster.