Live Life 360 Launches In The USA
March 4, 2014
By Team Business For Home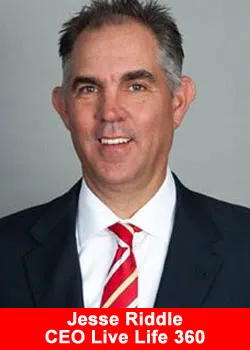 Live Life 360, based in the Salt Lake metro region, is now selling ProVital-K2 products and expanding its network of independent distributors throughout the USA.
The Company is led by renowned network marketing attorney and CEO, Jesse L. Riddle, and a talented, experienced executive team.
Mr. Riddle commented: "Our management, our science-based products, and our simple, generous compensation plan blend together all the right ingredients for a solid company foundation.
We are enthusiastic about the prospects of bringing ProVital-K2 to people everywhere through our team of distributors!"
Heart disease remains the number one cause of death in the world as of 2011, according to the World Health Organization. Recently, a new direct sales health and beauty company, Live Life 360, Inc., introduce ProVital-K2 to the market. ProVital-K2 is a patent-pending supplement based on vitamin K2, a little known, essential vitamin that has been clinically shown to support heart health.
According to Dr. Christina Beer, PhD, the Company's Executive Vice President of Science,
"K2 directs calcium to the bones where it belongs and away from soft tissues, such as the cardiovascular system, where it should not be." "Due to how K2 functions, it also benefits the skin, helping it to fight the signs of aging."
Dr. Beer added:
"This quiet vitamin is critically low and hard to find in the Western diet – as much as 90% of the population is deficient."
For more information, you may visit their website at www.livelife360.com or email [email protected].
The FDA has not evaluated these statements. ProVital K2 does not treat, cure, or prevent disease.