Mommy's Club Partners With Parents Magazine
March 11, 2014
By Tina Williams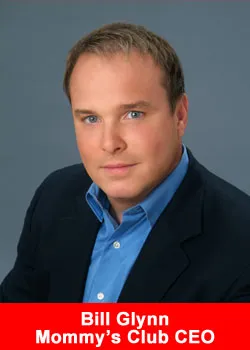 Mommy's Club,a membership buying club focused on making the home a healthier place to raise a family, is pleased to announce its agreementwith Meredith Corporation,the number onemedia and marketing company serving American women.
As part of their agreement, Meredith Corporation will make availablea 1-year magazine subscription to Parents Magazine to Mommy's Club members who purchase at least twenty dollars of product from Mommy's Club's online storefront.
"Meredith's brands focus on the core passions of family, home and self, playing a vital role in the lives of 100 million women worldwide," said Bill Glynn, CEO, Mommy's Club. "We are honored to be recognized by Meredith for our healthy household product alternatives and believe that our members will benefit from Meredith's commitment to delivering quality content to women across every life stage and medium."
About Mommy's Club
Mommy's Club is a membership-based buying club that offers personal care products for children and adults, household and body care products made with all-natural, organic, and ToxicFree ingredients at retail competitive prices. Mommy's Club is also a business opportunity for those who use and enjoy our products and want to share them with friends and family. We serve as a trusted resource for information on ToxicFree living and serve a community of like-minded individuals who want to make the home a healthier place to raise a family.