MonaVie Introduces MYNT – New Ground Floor Opportunity To Gen C
March 12, 2014
By Team Business For Home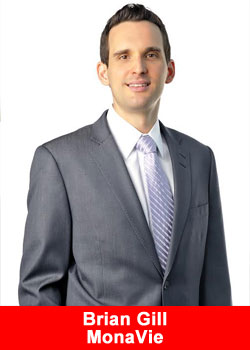 Brian Gill – VP of Marketing Communication MonaVie stated::
Network marketing is changing—scratch that—has changed!
Gen Y-ers, who by the year 2019 will make up 40% of the US population, will be spending $2.45 trillion by 2015—that's next year!
So, wouldn't it make sense to cater to their needs?
But don't pull out the circles and flip charts just yet. With this generation, there is a more effective model for networking.
The principles of sharing great products and enjoying a better quality of life are still the same, but the methods are vastly different.
Enter "mynt." Heard of it?
For those of you who have heard of mynt, congratulations; you are very well connected! My guess, however, is that most of you are hearing about MonaVie's new "movemynt" for the first time.
I'm going to tell you about this new #movemynt everyone is starting to talk about called mynt, but I'm going to do it in three parts. You know how it works, right? Today you get part one and shortly after that, parts two and three. And it all leads up to the virtual launch of #mynt on April 19!
So, what is mynt?
Mynt is a #movemynt to transform the way network marketing is done. Backed by MonaVie, mynt will provide a new, ground floor opportunity to Gen C. Gen C is a class of individuals who are constantly connected to family, friends, businesses, and interests through the latest technology. While primarily a subset of the Gen Y crowd (between the ages of 18–34), Gen C actually transcends both birth dates and age, and represents anyone who is frequently using technology to stay connected with others and to create original content—from teenagers and college students to influential bloggers.
What's most exciting is that this group is creating a new way of experiencing life that is causing a shift in how things are done in every industry, and mynt is leading this change for Gen C in the direct selling industry!
Story behind the name "mynt"
In the U.K., "mint" is a popular expression used by those in the Gen Y crowd that means cool, awesome, sexy, brilliant, etc. This definition describes the exact type of person who will be attracted to the products, the money-making potential, the fun community, and the focus on helping others that is coming soon with mynt. We simply replaced the "i" with a "y" in the British colloquialism to pay homage to the Gen Y crowd. Gen Y is a segment of society that primarily makes up Gen C, and Gen C is the main focus of the mynt movemynt.
What mynt IS
"mynt is kind of like a Harley Davidson gang…but without bikes…and on Facebook."
—Stephen Jones, MonaVie senior director of marketing, North America
"mynt is like throwing a pebble in the water; one simple act can create a #movemynt."
—Calli Mott, MonaVie director of North America
"mynt is completely innovative. It will change everything. Again."
—Katy Holt-Larsen, VP of North America
What mynt IS NOT
"mynt is not 'the next big wave.' Waves crash. We've created a movemynt!"
—Mauricio Bellora, MonaVie president and CEO
I hope that gives you a bit of an introduction to mynt. Stay tuned. I've much more to share. Till next time…