Pampered Chef Lays Off Workers
March 1, 2014
By Tina Williams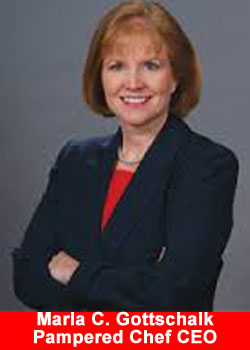 Addison-based, The Pampered Chef, which sells kitchenware, said Monday it has laid off workers and restructured its office and distribution center.
A spokeswoman at the company, owned by Warren Buffett's Berkshire Hathaway Inc., did not provide layoff numbers or when the restructuring occurred.
"We have made similar decisions in selected front-office areas to better reflect the needs of our consultants and align with future growth, technology and opportunities.""We have streamlined labor in keeping with the process and system improvements we have implemented in our distribution center over several years," Doris Christopher said through a spokeswoman.
Christopher founded the company in 1980 and it grew via sales consultants, who sell cooking gadgets at home parties.
It is one of the largest branded kitchenware companies and direct sellers of housewares nationwide, according to Omaha, Neb.-based Berkshire Hathaway, which acquired the company in 2002.