Rwanda Banned TelexFree, Uganda May Follow
March 19, 2014
By Team Business For Home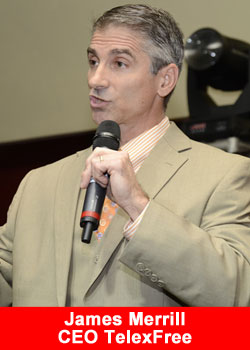 Kigali — RWANDA has banned PLI Telexfree Rwanda Ltd, a multi-level internet marketing service company, after investigations linked it to alleged money laundering in the country.
A Brazilian court of Acre State has also previously suspended the activities of the same company, for allegedly running fraudulent investment operations in that country.
PLI Telex free is also under investigations in some states in the United States.
"Basing on the investigation report carried out by the National Bank of Rwanda in conjunction with the Ministry of Trade Industry of February 19, 2014 on the operations of P.L.I Telexfree Rwanda Ltd, which concluded that PLI Telexfree Rwanda Ltd activities are similar to that of a pyramid scheme which can easily be a channel to jeopardize the financial sector and facilitate Money Laundering," read a statement from the Ministry.
The Minister of Trade and Industry Francos Kanimba told CAJ News that the general public had been warned against dealing the company.
Owners of the firm declined to comment over the matter.
The company, which has been into business for 14 years, has been involved in connecting people who got hired as promoters.
The company reportedly reaped an average $100 every week for posting daily adverts on the internet.
The company has been operating in Rwanda since last year.
Meanwhile, the firm is set to come under scrutiny in neighbouring Uganda.
Richard Kabonero, Uganda's High Commissioner to Rwanda asked his home country to consider similar measures taken by Rwanda and advised Ugandans to boycott Telexfree activities.
"Uganda needs to look into this to protect the public," Kabonero tweeted, soon after Rwanda issued the directive.
Source: AllAfrica