Vemma Responses To Italian Anti-Trust Ruling
March 12, 2014
By Team Business For Home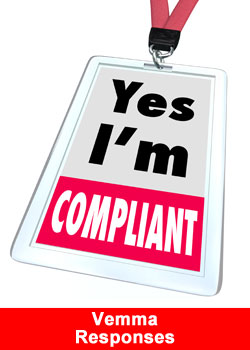 On 10 March 2014, the Italian Antitrust Authority published the decision no. 24784 alleging Vemma's use of unfair commercial practice in Italy from year 2011.
This decision arrives after several months of close cooperation between Vemma and the Antitrust Authority. During this time, Vemma has openly disclosed documents and information regarding its business.
Unilateral measures were implemented to take into account the Authority's specific concerns, including changes and simplification of Vemma's compensation plan.
"We strongly believe that our business model does not breach the Italian consumers' protection law and doesn't bear resemblance to a pyramid scheme." said Tomasz Stanislawski, Vemma Europe's General Manager.
Vemma welcomes the conclusions of the Italian Antitrust Authority regarding its products:
All products (Bode Burn, Bode cleanse, Mangosteen Plus, Vemma Premium, Verve) have been successfully notified in the Italian registry of food supplements with the Italian Ministry of Health(cfr. Par. 36 of the Antitrust Decision)

No non-authorized health claims were reported on Vemma's products, packaging or website(cfr.

Par. 36 of the Antitrust Decision)

After examining Vemma's products, the Authority concluded that product descriptions are fully compliant with EU Regulation of 16 May 2012, no. 432 (Claims).(cfr. Par. from 37 to 39 of the

Antitrust Decision)

«The claims used [by Vemma to promote its products] are all in line with the recent list introduced by the EU Commission Regulation no. 432/2012 and, therefore, in respect to this practice, Vemma's commercial practice does not constitute any violation.» (cfr. Par. 67 of the

IAA Decision).
Vemma Europe will continue to provide best-in-class products and business opportunity, while continuing to be fully open and transparent with its customers, affiliates and public Authorities.
Vemma will also continue cooperating with the Italian Antitrust Authority to show its full commitment to its unilateral undertakings and the implementation of an updated compensation plan that includes the Authorities' feedback.