ACN Announces New Vice President Of Sales For Mexico
April 7, 2014
By Tina Williams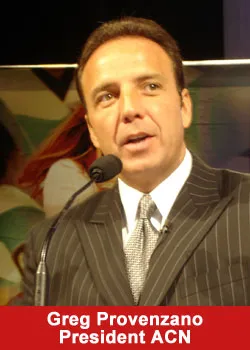 There has never been a more exciting time to be a part of ACN! With our expansion into Latin America and a new product portfolio that includes a complete Personal Care and Nutrition & Wellness product line, in addition to post-paid mobile services, the ACN opportunity just got better.
To help support your business, ACN is excited to announce Alfonso Lobato as the new Vice President of Sales for Mexico. Al is one of ACN's most influential Hispanic leaders, with over 11 years as an IBO.
As Vice President of Sales for Mexico, Al will be providing support to ACN leaders in the field in Mexico, delivering company messages, leading conference calls and conducting IBO and corporate sponsored events.
About Al: Al pursued his formal education in mechanical engineering and also earned an MBA with a focus in international business. For 15 years, he climbed the corporate ladder in two Fortune 100 companies. Despite his successful and growing career, Al had other goals and needs that the corporate world wasn't able to fulfill; he wanted to enjoy more time with his family.
Thanks to the ACN opportunity Al has been able to enjoy more time with his wife and his two teenage sons, and to spend time practicing his favorite sports and hobbies.