ForeverGreen Anticipates Sales Nearly 50% Higher To $41 – $50 Million
April 11, 2014
By Team Business For Home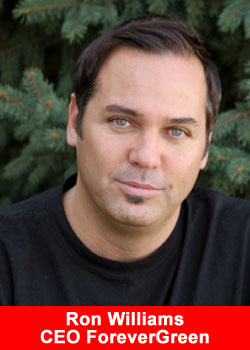 ForeverGreen Worldwide Corporation, a leading provider of nutritional foods and other healthy products, announced the company is raising its forecasts.
"During 2013, the company achieved $17.7 million in revenue, a 41% increase from the prior year," said CFO Jack Eldridge. "For 2014, the company initially forecast revenue of $30 – $40 million. Based on the results for the first quarter and current growth trends, the company is prepared to increase this previously announced guidance.
Currently the company is expecting $41 – $50 million in sales for 2014, approximately tripling 2013 sales. We should continue to see gross profits increase as economies of sales are achieved. With the introduction of new products during 2014, we hope to continue to top expectations for both revenue and profitability."
"Our talent base continues to elevate our company. We continue to strengthen our internal infrastructure in both the systems and human resources arenas to become a leader in the industry," said General Manager Craig Smith. "With a seamless, global business, our growth rate should continue at a high rate for the foreseeable future. Increasing shareholder value remains our top priority and we will keep our investors aware of all key developments moving forward."
ForeverGreen Worldwide Corporation develops, manufactures and distributes an expansive line of all natural whole foods and products to North America, Australia, Europe, Asia and South America, including their new global offering, PowerStrips.
They also offer Azul and FrequenSea™ whole-food beverages with industry exclusive Marine Phytoplankton, the Versativa line of hemp-based whole-food products, Immune Support, Weight management products, Pulse-8 powdered L-arginine formula, TRUessence™ Essential Oils and Apothecary, 24Karat Chocolate®, and an entire catalog of meals, snacks, household cleaners and personal care products. https://www.forevergreen.org