Michael Sander – Obtainer Media Hired By Ponzi Leaders To Start ViziNova
April 27, 2014
By Team Business For Home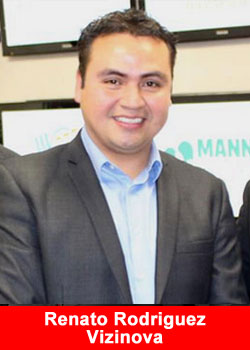 According to Behind MLM, in an well investigated article – Michael Sander helps ViziNova run offshore Ponzi – revealed the close ties and cover up operations between the founder of MLM Magazine Obtainer Media – Michael Sander and 2 well known Ponzi artists.
This are the facts in a nutshell:
2 Top Ponzi leaders of WCM777 and Kingdom777, Renato Rodriguez and Gutemberg dos Santos have started a new company ViziNova.
WCM777 was closed down by the SEC in March 2014:
According to the SEC's complaint filed in federal court in Los Angeles, WCM and WCM777 have raised more than $65 million since March 2013 by falsely promising tens of thousands of investors that the return on investment in the cloud services venture would be 100 percent or more in 100 days. Investors were told they would receive "points" for making investments or enrolling other investors.
ViziNova leaders Renato Rodriguez and Gutemberg dos Santos have hired Obtainer Media founder Michael Sander, who as chief consultant has developed the ViziNova company structure and the set-ups.
Michael Sander is the owner of PJ International Trading LLC, a company based in Dubai.
According to anti scam sources there is a money trail from Kingdom777 to PJ International Trading.
Kingdom777 To PJ International Trading LLC – Michael Sander