MonaVie Brazil Super Regional Event Attracts 5,000 Attendees
April 25, 2014
By Team Business For Home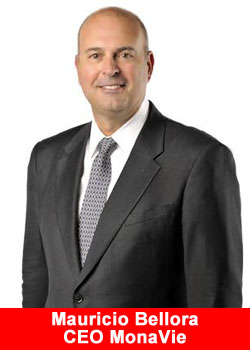 MonaVie unveiled new products and opportunities at their recent Brazil Super Regional event in Sao Paulo. The event, which took place at Citibank Hall, hosted 5,000 of MonaVie's top brand ambassadors at an exclusive event themed "Action."
During the event, MonaVie launched two new products: MonaVie Active Fresh and a special edition of MonaVie EMV themed for the upcoming FIFA World Cup, which is being hosted in Brazil this summer. The special edition World Cup can will feature a design and color scheme that pays homage to the national flag of Brazil.
Also on the agenda at the Brazil Super Regional event were a number of presentations from top MonaVie corporate members and brand ambassadors. Many of the presenters, such as MonaVie's Latin American Vice President Mauricio Patrocinio took the "Action" theme of the event to heart, and it showed in their speeches.
We are your corporate uplines; our role is to give direction. I encourage you to take that energy and apply it to action, said Patrocinio. "Today begins a chapter of maturity and sense of urgency in MonaVie! We are doing everything with consistency to provide a sense of stability and progress in people's lives."
An exclusive web series featuring fitness blogger Carol Buffara was also launched at the event. Buffara, who was recently featured by Forbes magazine as one of the most influential people under 30 in Brazil, participated in the event and showcased her new series titled "24/7." The series will feature 12 videos in which she will give tips and talk about MonaVie products.
One of the event's most special moments occurred when children from the MORE Project (a 501(c)(3) philanthropic organization established in 2005 by MonaVie) gathered onstage to perform a song. Two paintings by an artist from the MORE Project were also auctioned off to support the cause.
Finally, a number of new rank achievements were celebrated across the Emerald, Ruby and Diamond distributor levels. Caio Carneiro, MonaVie Presidential Black Diamond distributor, had advice for those in attendance: "Be aware that you are here to seek something bigger! The realization of your dream inspires others."
About MonaVie
Since 2005, MonaVie has developed premium products dedicated to promoting health and wellness worldwide. With distribution in 40 markets, MonaVie addresses four key areas necessary for optimal health—Nutrition, Weight, Energy, and Stress—with products made from the best and rarest ingredients on Earth.
The products, in conjunction with MonaVie VIEW Antioxidant Scanner, empower people to live healthier, more meaningful lives. That greater meaning is revealed through our heartfelt commitment to doing good in the world and by helping children and families in need through the MORE Project. Start living A More Meaningful Life today and discover the true, life-changing power of MonaVie. Learn more at https://www.monavie.com, or connect with us on social media.