MonaVie Rewards Distributors With Three Of The Coolest Things You Can Do In Brazil
April 9, 2014
By Team Business For Home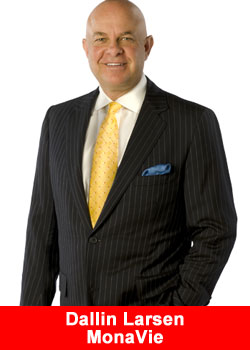 Five MonaVie distributorships earned the trip of a lifetime to Brazil as the company's four month long Hat Trick promotion came to an end March 28, 2014. Winners were announced via a drawing this week.
Click here to watch the video as each winner is selected randomly from a pile of thousands of tickets earned by those who qualified for this special drawing.
"What an incredible opportunity this promotion has been. We had high expectations, but I never thought for a second that our distributors would collectively earn over 100,000 tickets!" said MonaVie Chief Marketing Officer Paul Muehlmann. "We couldn't be more proud of our hard working distributors, who have not only achieved success through this promotion, but have also laid the groundwork for continued success in their MonaVie businesses through the daily practices they have adopted."
Hat Trick Promo Winners
Olé, Olé, Olé, Olé, We are the champions! We are the champions!
Olé, Olé, Olé, Olé, We are the champions! We are the champions!
Hat Trick promo winners will get to chant this famous soccer song while watching a live World Cup soccer game in Brazil!
Of course, the World Cup game is only one part of the Hat Trick trifecta prize. This June, the winners will also experience a life-changing visit to the MORE Project in Rio de Janeiro and enjoy an excursion into the Amazon Rainforest to see where the açai berry is harvested.
Congratulations to these five winners…
North America Region
Carlos Concheso, Diamond Executive, U.S.
Europe Region
Jesus Torralba Perez, Bronze Executive, Spain
Greater China Region
Juan Li, Bronze Executive, Hong Kong
Asia Pacific Region
Mori Yuko, Ruby Executive, Japan
Bonus Winner
HuiFen Lu, Ruby Executive, Hong Kong
MonaVie Hat Trick Promotion
The MonaVie Hat Trick promotion rewarded distributors for building their MonaVie business through product sales to others, and for advancing in rank. Tickets were earned by distributors for the qualifying activities they successfully completed, and entered them for a chance to win a variety of prizes, including: a new car; weekly prizes; and the trip of a lifetime to Brazil to watch a live World Cup soccer game, experience the MORE Project in Rio de Janeiro, and embark on an Amazon adventure. The latter three are what make up this trifecta that is the MonaVie "Hat Trick" promotion.
Free Car Winners and Other Prizes
\Cody Van Camp from Edmonton, Alberta, Canada, won the first car drawing valued at USD$50,000 earlier this year on January 7. The winner of the second free car drawing would come from the MonaVie region that—as a region—earned the most tickets. The Greater China region earned the most tickets in the promotion and Regional President Dan Zhu pulled the winner randomly from a pile of nearly 50,000 tickets earned by thousands of distributors throughout Taiwan and Hong Kong. Congratulations to Diamond Executive Aichen Yu from Hong Kong on winning a new car as part of the Hat Trick Promotion.
About MonaVie
Since 2005, MonaVie has developed premium products dedicated to promoting health and wellness worldwide. With distribution in more than 20 markets, MonaVie addresses four key areas necessary for optimal health—Nutrition, Weight, Energy, and Stress—with products made from the best and rarest ingredients on Earth. The products, in conjunction with MonaVie VIEW Antioxidant Scanner, empower people to live healthier, more meaningful lives. That greater meaning is revealed through our heartfelt commitment to doing good in the world and by helping children and families in need through the MORE Project. Start living A More Meaningful Life today and discover the true, life-changing power of MonaVie. Learn more at https://www.monavie.com, or connect with us on social media.