Nu Skin China Plans To Fly 14,500 Employees To Dubai
April 1, 2014
By Team Business For Home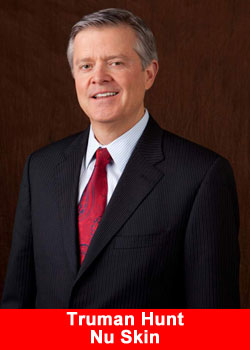 Embarking on the largest corporate holiday ever held in the UAE, Nu Skin's beauty product sales stars will pack jumbo jets, hotels and restaurants as they tour the country from Abu Dhabi to Sharjah for 10 days.
Nu Skin told that "Nu Skin Success Trips recognise the hard work and achievements of our sales representatives, and we believe the United Arab Emirates represents a fitting destination for this event given the country's commitment to becoming a world-class tourist destination."
The UAE trip should come as a much-needed morale boost.
Describing the practice of flying thousands of its employees abroad on corporate holidays, Nu Skin said in a corporate filing: "In addition to rewarding performance, incentive trips provide … a high level of motivation and team building among sales leaders."
Seventy-seven flights and 39 hotels in Dubai and Abu Dhabi will be needed to accommodate the salespeople, who have booked out Ferrari World for three days, and will enjoy two 8,000-person dinners at Yas Marina Circuit. Nu Skin has also booked two full Emirates charter flights. The company's employees will arrive on Sunday and depart on April 16.
The 10-day trip includes visits to Sharjah, Burj Khalifa, Sheikh Zayed Grand Mosque, Dubai Meydan City and the Sharjah Islamic Museum. The party will stay at hotels including the Yas Viceroy, the Shangri-La Dubai, the Westin Abu Dhabi and the Sheraton Mall of the Emirates, according to Arabian Adventures, which helped to organise the trip.
Yas Viceroy Abu Dhabi is booked out by guests from Nu Skin between April 9 and 13, and the Westin Abu Dhabi is full April 10-13.
Last year, Nu Skin recorded revenues of $3.17 billion, of which $1biliion was generated in Mainland China. The Chinese market is also rapidly growing for the company – it recorded revenues of $256.8 million in 2012, meaning that its revenues there increased by 292 per cent in 2013.