Nu Skin China To Resume Corporate-Hosted Business Meetings
April 20, 2014
By Tina Williams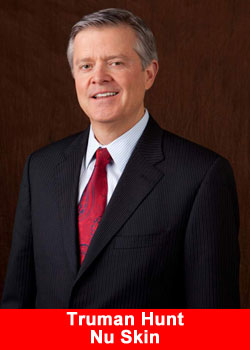 Nu Skin announced that Nu Skin China plans to immediately resume corporate-hosted business meetings and will begin accepting applications for new sales people on May 1. China is an important marketplace for Nu Skin and we are committed to operating in full compliance with China's direct selling regulations to promote long-term success, said Dan Chard, president of global sales and operations.
We plan to continue working cooperatively with regulatory agencies and refine our training procedures to further educate our sales force on local laws and company policies. In addition, Nu Skin will report 1Q14 results before the market opens on May 6, and expects to provide updated guidance at that time.
About Nu Skin Enterprises, Inc.
Nu Skin Enterprises, Inc. demonstrates its tradition of innovation through its comprehensive anti-aging product portfolio, independent business opportunity and corporate social responsibility initiatives. The company's scientific leadership in both skin care and nutrition has established Nu Skin as a premier anti-aging company.
The company's anti-aging products feature the new ageLOC line of products including the ageLOC® TR90™ weight management and body shaping system, ageLOC® R2 nutritional supplement, and ageLOC® Transformation daily skin care system. A global direct selling company, Nu Skin operates in 53 markets worldwide and is traded on the New York Stock Exchange under the symbol 'NUS'.