TelexFREE – USA Head Quarters Raided By Federal Agents
April 17, 2014
By Team Business For Home
Agents from the USA Homeland Security Investigations have raided the TelexFree office in Marlborough, USA. In the Zeek Rewards Ponzi case the same happened all though then the USA Secret Service was involved.
The USA ICE Homeland Security Investigations (HSI) directorate is a critical asset in the ICE mission, responsible for investigating a wide range of domestic and international activities arising from the illegal movement of people and goods into, within and out of the United States.
HSI investigates immigration crime, human rights violations and human smuggling, smuggling of narcotics, weapons and other types of contraband, financial crimes, cybercrime and export enforcement issues.
ICE special agents conduct investigations aimed at protecting critical infrastructure industries that are vulnerable to sabotage, attack or exploitation.
In addition to ICE criminal investigations, HSI oversees the agency's international affairs operations and intelligence functions. HSI consists of more than 10,000 employees, consisting of 6,700 special agents, who are assigned to more than 200 cities throughout the U.S. and 47 countries around the world.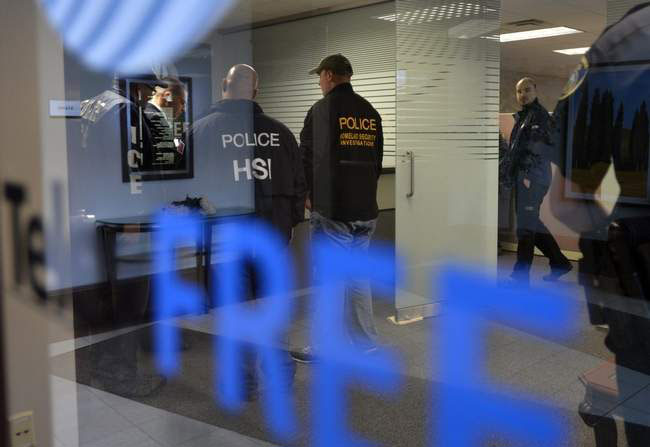 Homeland Security Investigations agents raid TelexFree in Marlborough. Daily News Staff Photo / Allan Jung
Source: Metro West Daily News