Tom and Bethany Alkazin – Vemma Hit $400,000 Per Month
April 27, 2014
By Team Business For Home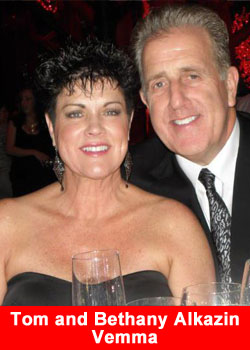 Tom and Bethany Alkazin have hit the highest rank of Vemma's compensation plan, Star Pinnacle, 10,000 cycles and reached the $400,000 per month mile stone.
Climbing up in the Business For Home worldwide top earners ranks to # 10-15.
A full interview with Tom and Bethany can be found here.
Their story to success:
Many networkers dream about joining a promising company, achieving financial freedom, and living the good life somewhere near the beach. Tom and Bethany Alkazin have been there and done that four times. And as Tom Alkazin explains it, their journey to success has always been a family affair.
We met Dottie and Ben Boreyko, and their kids, Karen, Lauren, BK, and Jason Boreyko in 1980. We were in Amway at the time and often collaborated with Dottie and Ben to help build our different organizations. Bethany and I earned enough to buy our home in Carlsbad, California and enjoy a wonderful lifestyle.
We can honestly say we have never seen anything like Vemma in all the years we have been in this industry.
And we have never seen such an overwhelming demand for viable options to obtain and maintain health and prosperity. So whether you're a college student who wants some spending money, a single parent who needs to pay off some bills, or a seasoned networker who's just tired of all the broken promises, we invite you to become a part of our Vemma family.
It can add richness to every area of your life that you never dreamed possible… Until now.