Vemma USA Convention Is Expecting 10,000 Attendees
April 23, 2014
By Team Business For Home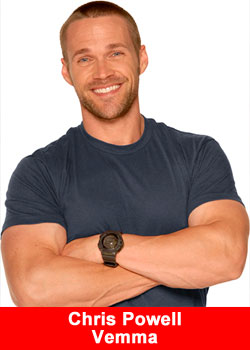 Beginning this Thursday night at 7:30 PDT, April 24, through Saturday evening, April 26, Vemma is hosting the Vemma All In Convention at The Mirage Hotel and Casino in Las Vegas, Nevada, USA.
The event will feature presentations from world-renowned keynote speakers as well as top Vemma Affiliates.
Vemma is expecting 10,000 attendees, which would make this the largest Annual Convention in the company's history. Event keynote speakers include Gary Vaynerchuck, entrepreneur and best-selling author; Darren Hardy, publisher and editorial founder of SUCCESS Magazine; Bob Proctor, author and professional speaker; Eric Thomas, hip hop preacher and best-selling author; Heidi and Chris Powell, TV celebrity transformation specialists and Vemma Bod•? Spokespeople; Dr. Mehmet Oz, cardiothoracic surgeon and television personality; and BK Boreyko, Vemma Founder and CEO.
The Vemma All In Convention will be broadcast live on vemma.com beginning Thursday evening at 7:30 pm PDT to Affiliates across the globe in English, French, Spanish, German, Chinese, and Swedish. A full replay of the stream will be available following the event, and the company is using push notifications through its award-winning Vemma business app to promote the event to Affiliates around the world. Up to the minute announcements, photo sharing and communications are done through Vemma's All In convention app available for free from the App Store and Google Play.
Vemma Founder and CEO, BK Boreyko commented, "The All In Convention will be the most exciting in our history and we want to make sure Vemma Affiliates around the world can take part, whether they can make the trip to Vegas or not. That's why we will be streaming the action live as it unfolds. The whole world is invited to watch whether they're a part of Vemma or just looking for some ideas to take their businesses to the next level." For the complete agenda, visit allin.vemma.com.
About Vemma
Founded in 2004 by BK Boreyko and his two sisters Karen and Lauren, Vemma Nutrition Company enjoyed $100+ million growth last year as one of the premier industry leaders specializing in premium liquid nutrition. Every month, tens of thousands of new customers experience the positive difference of the clinically studied Vemma formula. The Vemma brands include the clinically studied Verve healthy energy drink and Bod-e, a weight loss line. Vemma is headquartered in Tempe, Arizona and distributes its products through global affiliate marketing. For more information, please visit vemma.com.