Herbalife To Begin Production In Winston-Salem Next Week With 200 Workers In Place
May 6, 2014
By Tina Williams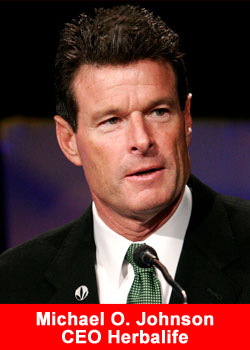 Mike Locke, general manager of the Winston-Salem plant, told the Triad Business Journal the nutritional products company will meet its previously stated goals of starting powder production in the second quarter and is well on its way tohiring more than than 500 workers by the end of 2015, with a total of 268 employees expected to be working at the facility by the end of this year.
Herbalife (NYSE: HLF) is continuing to hire production workers and plans to add positions in its chemistry and information technology departments moving forward, Locke said.
"We're up over 200 people hired," said Locke, who was hired last year to ramp up the facility. "We're on schedule for what we said we were doing.
Major construction is expected to be completed on the facility by July, with four production lines up and running by the end of August.
Tea production should begin in September, when the company will tie up all the final renovations to the plant, Locke said. The company expects to have 13 production lines running by the end of 2015.
Herbalife is pushing forward on its plans for the plant after repeatedly being in the spotlight of Wall Street traders for more than a year after hedge fund manager Bill Ackman claimed the nutritional products company was running a pyramid scheme, something Herbalife has vigorously denied.
Multiple media outlets have reported that the U.S. Department of Justice and the FBI have launched a criminal investigation of the company. The Federal Trade Commission, however, has opened an inquiry into the company's business practices that was acknowledged by Herbalife earlier this year, while the Illinois attorney general's office is also investigating the nutritional products company on allegations that the company's business model is a pyramid scheme.Herbalife to begin production in Winston-Salem next week with 200 workers in place