Miche Expands Into Puerto Rico
May 18, 2014
By Tina Williams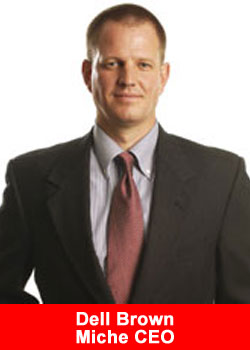 MICHE, LLC, the unique patented magnetically interchangeable handbag, jewelry and accessory company that has pioneered "fashion social selling" for over 7 years in the direct sales industry is pleased to announce the expansion of the North America marketplace with the official launch of Puerto Rico.
"Miche continues to see growth in North America and excitement in Puerto Rico for our fashion products that answer the style needs of all ages with affordable prices. Our Miche Representatives continue to experience success both personally and professionally.
In order to continue supporting their businesses and fuel success, we have now entered Puerto Rico," commented Dell Brown, Miche CEO. In addition to Miche Puerto Rico, Representatives in the United States have the new Miche Español program that opens business opportunities for the domestic Latina market as well.
Miche provides the vehicle to bring style into one's own life as well as inspire others to enjoy both fashion and opportunity. There are three different ways to be part of Miche—1. Be a Customer 2. Be a Hostess 3. Be a Representative. Miche is looking for fabulous men and women who are interested in launching their own businesses and join Miche as Representatives, also known as Michenistas.
Miche recently launched its summer catalogue featuring exciting new styles; bright colors perfect for summer, are splashed across more than 80 pages.