Fat: The War Is Over
June 20, 2014
By Team Business For Home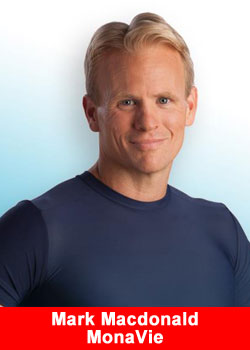 Time Magazine and MonaVie Nutrition Expert Mark Macdonald Call for Cease-Fire 🙂
The Fat-Free craze has been scientifically proven to be a bust!
Pathologist Ancel Keys appeared on the cover of Time Magazine in 1961, claiming that saturated fats in the diet clogged arteries and caused heart disease.
In stark contrast, the June 23, 2014, cover of Time Magazine reads, "Scientists labeled fat the enemy. Why they were wrong."
Read the full article here: Ending the War on Fat
A little bit of vindication for those who have known for years—or all along—that the war on fat was misguided. But it was no easy task being heard over the media marketing campaign that has flooded the airways and our supermarket shelves over the past few decades.
So, today, it's sweet validation for those—like MonaVie nutrition and fitness expert Mark Macdonald—who have preached moderation and promoted having a healthful balance of protein, fats, and carbs with each meal. "The Time Magazine piece keeps the conversation moving in our direction and helps show why having fat in each meal is so important," says Macdonald.
Mark Macdonald appeared on Headline News (HLNTV.com) this week with host Mike Galanos to explain how fat can be your friend and why we actually need to consume fat to burn fat.
In this brief, five-minute segment, Macdonald does the following:
Explains why "fat-free" foods are unhealthy for you

Reminds that not all fats are created equal

Breaks down which fats are better for you and how much you need
Watch Mark Macdonald's HLN segment here: Ditching the "fat-free" and "non-fat" craze