Jeunesse Ranked Nr. 46 On Direct Selling News' Global 100 List
June 14, 2014
By Team Business For Home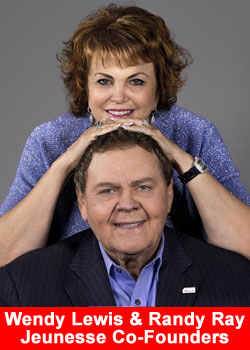 Direct Selling News has just announced that Jeunesse is up 32 spots on this year's Global 100 List, and now stands at 46th in their worldwide rankings.
Direct Selling News' rankings are based on yearly revenue, high industry standards, and overall global impact. Jeunesse has consistently seen transformative annual results.
Sales in 2012 closed at $126 million, but in 2013, yearly sales closed at $257 million—demonstrating over a 100% increase in growth and double the earnings generated in 2012.
DSN has also listed Jeunesse as the 3rd fastest growing direct selling company in the world for the second consecutive year.
Chief Visionary Officer, Scott Lewis says:
"We are humbled by this significant recognition from Direct Selling News. This company began 2013 with a focused plan; our goal was to secure $250 million in sales revenue and enter in the top 50 direct selling companies in the world.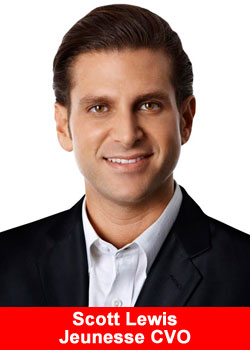 We not only achieved our goal, we surpassed it. However, the corporate team at Jeunesse is cognizant that without our dedicated distributors around the world, this milestone could not have been reached. This accomplishment is really theirs.
"As we progress toward an even more impactful year, we will continue to place innovation and transformation at the forefront of our strategies.
With the collective focus and dedication of our core leaders all over the world, we are extremely confident that 2014 will be a year to remember."
About the Global 100 List
Direct Selling News created the Global 100 List to acknowledge the achievements of direct selling companies and to provide a clear picture of the magnitude of the industry. Just as every credible industry ranks its players—through Inc. 500, FORTUNE 500, and Forbes' lists—DSN wanted to show the public what a viable and credible industry direct selling is.
The positive outcome of the ranking is not found in the revenue numbers alone. What the ranking truly reveals about the direct selling channel of distribution is that it is an industry built on the strength of established companies, the promise of newer companies and the depth of products and services offered by millions of people worldwide—making it a truly global experience.
About Jeunesse Global
Jeunesse is a leading direct selling company devoted to encouraging its distributors to look and feel younger, earn more, and enjoy life. Company research focuses on adult stem cell technology, telomere support, DNA repair, and nutrigenomics. Products are made in the U.S.A. and are exclusively formulated for Jeunesse.
With a multi-lingual customer service, back office support team, global enrollment system, and in-house programming already in place, the company is fully operational in 22 offices around the world. Its distribution channels extend to over 90 countries.
Jeunesse and the Jeunesse logo are registered trademarks of Jeunesse Global, LLC in the U.S. and/or other countries. For more information, please visit: www.jeunesseglobal.com. Follow Jeunesse on Facebook www.facebook.com/TheScienceOfYouthfulAging or Twitter twitter.com/jeunesseglobal