Les Brown Endorses The Direct Selling Industry
June 28, 2014
By Team Business For Home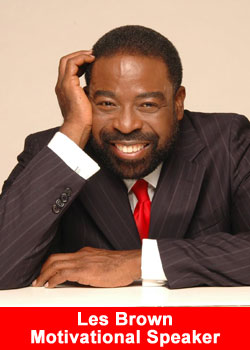 As one of the world's most renowned motivational speakers, Les Brown is a dynamic personality and highly-sought-after resource in business and professional circles for Fortune 500 CEOs, small business owners, non-profit and community leaders from all sectors of society looking to expand opportunity.
For three decades he has not only studied the science of achievement, he's mastered it by interviewing hundreds of successful business leaders and collaborating with them in the boardroom translating theory into bottom-line results for his clients.
As a premier Keynote Speaker and leading authority on achievement for audiences as large as 80,000—Les Brown energizes people to meet the challenges of the world around them.
He skillfully weaves his compelling life story into the fabric of our daily lives. The thread is forever strengthened, touting why you can't afford to be complacent and to aim high, achieve and actively make an impact on the world.
Ted Nuyten and Dini Noorlander had the honor to speak with him in Amsterdam, The Netherlands during the National Achievers Congress, and ask him his honest opinion about the Direct Seling Industry, this was Les Brown's answer, raw and uncut 🙂