The Good, The Bad, And The Ugly Of Sales And Marketing
June 2, 2014
By Team Business For Home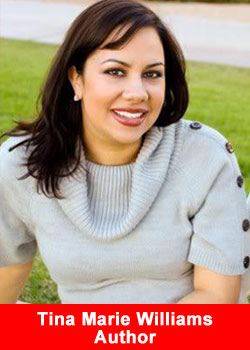 Tina Marie Williams will be releasing her 7th book in 2 years and her first non-fiction, The Good, The Bad, and the ugly of sales and marketing due to release this fall, 2014.
It doesn't matter if you want a better understanding of Network Marketing's nuances, land a better job, or just have a better understanding of communications, then this no-holds-bar book is for you.
She has been a Business for Home journalist for the last year, contributing to nearly 300 articles in that time, as well as cover and interior articles for United Networker Magazine – an international direct-selling publication.
She's also a freelance journalist, and copywriter. Her 11 years in Network Marketing, working and training with some of the industry's top professionals as well her candid leadership skills make this a must-read book. Tina also started and sold companies, brands, and marketing systems.
Tina Marie Williams stated:
"I've made every mistake, twice. I may not be the fastest learner but I've figured it out. If you want a fluffy, feel-good book, there are hundreds of those on the shelves that I highly recommend.

If you want someone to tell you what you need to know and sometimes don't want to know, then I promise to deliver. This isn't your grandmothers book." –
Her writing has been recognized by international publications, an award-winning international film director, and readers around the globe. Her work has been described as captivating, a page-turner, and innovative. Two of her books have made Amazon's best-seller list.
Her sales and marketing book has been long anticipated by those in and out of the industry and we're proud to be the first to officially announce its debut.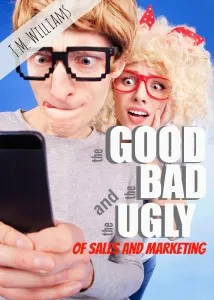 The full-length book, published by AZ Publishing svcs, will have a section on sales and marketing techniques, network marketing, and developing your plan. It will also be released in audio at the end of the year.
Her writing genres include; Science-Fiction, Horror, Thriller, Women's Fiction, and Paranormal True-Crime. She is published by Nightengale Press, AZ Publishing Svcs, and Half-Light Publishing. You can find her books under the pen names: T.M. Williams and Lisa Sumil. She has spoken on dozens of author panels. You can find her speaking schedule here; www.theaccidentalwriter.com At this time, she is scheduled to be in Arizona, Nevada, and Hawaii this summer.
The first 500 people to pre-order The Good, The Bad, and The Ugly of sales and marketing will receive a signed copy. Click here to pre-order and get on the list today.
"T.M. Williams' works are thoughtful and inspired. She considers what she's already read over the years and adds considered differences to the plots of her stories. Sometimes these differences are even brilliant." – PJ Hultstrand, WOD Media
"T.M. Williams writes from the heart…" – Biju Viswanath, Award Winning International Film Director