USANA Gets 5 Best Of State Medals For Innovative Products
June 6, 2014
By Team Business For Home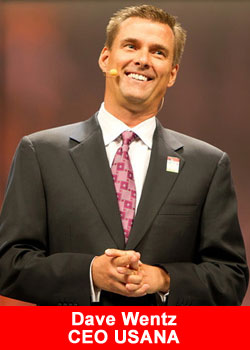 Being considered the best at something involves years of hard work and dedication. Remaining the best at it is even more challenging.
Yet USANA Health Sciences continues to show its competitors why it is an industry leader, claiming five Best of State medals and the prestigious The Best of State Statue (BOSS®) for its innovative science and exceptional nutritional supplements, personal care and energy products.
As one of only ten BOSS® recipients, USANA won in the largest category—merchandising and consumer services.
The company currently sells its award-winning products in 19 international markets and sponsors more than 600 elite and professional athletes worldwide.
Dan Macuga, chief communications officer and executive vice president of field development for the Americas:
To receive recognition from the Best of State time and time again is a tremendous honor. In a state that houses more than 100 dietary supplement manufacturers, it's a true testament to the quality of our products and the science that goes into creating them.
HIGHLIGHTS
USANA has earned 33 Best of State awards since 2003, including three BOSS® statues.

This is the eleventh year USANA has been recognized as having the best dietary supplements in the state and the fourth year for its health and nutrition products.

USANA's natural Rev3 Energy® earned its sixth consecutive title.

The company's research and development department celebrates its second win since 2012 for its rigorous testing methods, studies and innovative product technology.

USANA's Sense™ self-preserving technology skin-care line received its sixth medal.