USANA Joins Canada's Largest Natural Health Trade Organization
June 11, 2014
By Tina Williams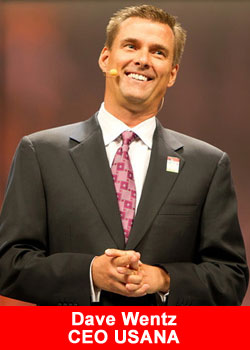 Are your vitamins regulated? On a mission to advocate supplement regulation and the health industry as a whole, on a global scale, USANA Health Sciences Inc., has joined the Canadian Health Food Association. CHFA is the largest trade organization in Canada – dedicated to natural health and organic products. It is committed to providing access to safe and effective natural-health products for all Canadians.
Becoming a member of a much respected unit like CHFA, adds credibility to our company while also demonstrating our level of commitment to producing the highest-quality products available, said Ved Nikolic, USANA director of marketing and communications in Canada.
There are currently more than 41,200 active USANA Associates and preferred customers operating in Canada.
CHFA's commitment to health makes them an ideal fit for USANA, said Dan Macuga, USANA chief communications officer. Not only does our new membership help our distributors build a more successful business, it displays our support of the health products industry on a more global level.
CHFA represents the interests of thousands of natural-health and organic product manufacturers and distributors in Canada. Its mission is to lead, empower and support its members. It also promotes the growth and advancement of the organic and natural health product industry, while working closely with government and regulatory bodies to ensure fair regulations.
About USANA
Founded in 1992, USANA Health Sciences (NYSE: USNA) is a U.S.-based nutritional company that manufactures high-quality supplements, personal care and energy products in its FDA-registered facility in Salt Lake City.