ViSalus Expands Into Ireland
June 20, 2014
By Team Business For Home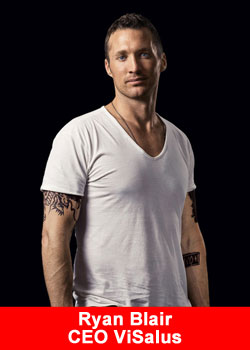 ViSalus, Inc. announced the expansion of its Vi™ brand of health and wellness products and programs into the Republic of Ireland, a country predicted to be the most overweight nation in Europe by 2030.*
As part of the company's rapid expansion into international markets, Vi has introduced the PROJECT 10 Challenge to the people of Ireland in order to help them embrace healthier lifestyles.
Prior to launching in Ireland, the PROJECT 10 Challenge has already swept through the United Kingdom, with over 50,000 customers to date, and was introduced in Germany and Austria earlier in the year. The PROJECT 10 Challenge challenges people to lose 10 lbs., or to build 10 lbs. of muscle, and challenge others to do the same.
More than 3,000,000 customers in North America have used Vi products to lose weight and achieve their health and fitness goals. The company's global mission for healthy living is dedicated to Challenging the World… 10 lbs. at a Time.
According to ViSalus Co-Founder and CEO Ryan Blair,
"This expansion is laying the foundation to positively impact the people of Ireland. With a population of just over 4.5 million people, 90% of men and 84% of women are forecast to be overweight by 2030, and if we can help reverse this trend we will have left a lasting legacy to help improve the health of people in Ireland."
For more information about Vi Ireland, please visit www.ie.vi.com
About ViSalus
ViSalus, Inc. is a healthy lifestyle company dedicated to Challenging the World… 10 lbs. at a time. Founded in 2005, ViSalus develops quality weight-management products and nutritional supplements that it markets and sells direct-to-consumers through an international sales force of independent promoters.
ViSalus markets its products in North America under the ViSalus® brand, and in Europe under the Vi™ brand, through the PROJECT 10 Challenge®. Having helped millions of people lose millions of lbs., The Challenge is one of the fastest growing weight-loss and fitness platforms in the world today. Headquartered in Los Angeles, California and Troy, Michigan, ViSalus is majority-owned by Blyth, Inc. (NYSE: BTH). Please visit vi.com and follow the Vi Community on Facebook and Twitter.