Zrii Launches The World's First High Performance Coffee
June 20, 2014
By Team Business For Home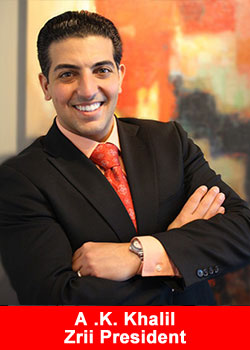 Zrii LLC today announced the biggest product launch in the company's history: Zrii RiseTM, the world's first high performance coffee.
"Millions of people start each day with a cup of coffee," says Zrii Founder and CEO Bill Farley. "So we developed Zrii Rise™ to give them the best tasting coffee in the world infused with superior healthbenefits and extra energy."
Formulated to ignite mental clarity and unleash optimal health, the drink combines the rich, sophisticated taste of Rainforest Alliance Certified™100% Colombian arabica coffee with premium green coffee bean extract and the rare superfruit amalaki. The health benefits of Zrii Rise™ are wide-ranging, including a powerful antioxidant boost, enhanced immunity, uplifted mood, improved digestion, and amped-up metabolism and fat burning power.*
"The excitement is unbelievable! Orders for Zrii Rise™are already exceeding those for any other product in our company's history," says Zrii President A. K. Khalil.
"The demand for this product is global and growing. Zrii Rise™is a giant leap forward in our commitment to help people eat clean and build a billion dollar brand."
Adds Mr. Farley, "It is Zrii's mission to create only the best nutritional products in the world. That's why Zrii RiseTM is the only coffee out there endorsed by the global leader in mind-body health, the Chopra Center for Wellbeing, spearheaded by Dr. Deepak Chopra himself. It's also why we have committed to using Rainforest Alliance Certified™ roasted coffee in this product."
Buying products with the Rainforest Alliance Certified™ seal supports a healthier planet and an improved quality of life for farming communities.
Zrii was founded in 2008 with the goal of enhancing the health and happiness of people around the world through all-natural nutrition and wellness products. Zrii partners with the world-renowned Chopra Center for Wellbeing, headed by Dr. Deepak Chopra, tocreate premium, clean health products that promote radiant total body health.
Zrii products are sold through a network of Independent Executives throughout the United States, Canada, and Latin America.