Direct Selling Statistics USA – Reps Increased To 16.8 Million
July 1, 2014
By Team Business For Home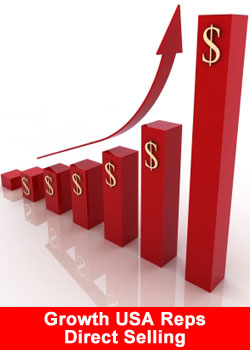 The Direct Selling Organization has published interesting statistics about the growth of the USA Direct Selling Sales Force.
Number of People Involved in Direct Selling in the U.S.
The size of the direct selling sales force increased 5.7% to 16.8 million in 2013, a record high.
The industry experienced a surge of new direct selling independent representatives at the height of the recession.
Due to normal attrition and the fact that some people join the industry for the short term, the slight reduction in force was expected in 2010 and 2011. The size of the industry's sales force grew 1.9% in 2012 and is continuing to rise through 2013.
The percentage of households estimated to have a direct sales person as a member is the same as in 2012 at 13.8% of U.S. households.
Estimated Total Direct Retail Sales
The 2013 estimated retail sales of USD 32.67 billion for the direct selling channel were up 3.3% in the United States, from USD 31.63 billion in 2012.
The U.S. market increase of 3.3% in 2013 continued an upward trend that began after 2009 and brought the industry to a record high.
Direct sales grew 0.8% in 2010, 4.6% in 2011 and 5.9% in 2012.