Herbalife Stock May Rise Over Next Few Days
July 8, 2014
By Tina Williams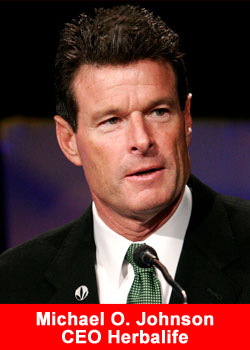 Bidness Etc predicts a rise in Herbalife stocks in their article posted today:
Herbalife Ltd. (HLF) is up about over 33.5% since our last Bullish update on the stock in March. The stock is still down about 15.2% year-to-date (YTD) due to persistent concerns regarding its business model and related investigations; however, it has been on an upswing since April as a result of the company's strong financial performance.
Herbalife's trust-building initiatives – such as providing a Gold Standard Guarantee and posting testimonials from members and customers on iamherbalife.com – have also helped it make its business model more transparent, thereby boosting investors' confidence in the company.
Herbalife is already working on reducing its dependence on its multilevel marketing model – the main point of contention with its critics – with new campaigns. It launched "CR7 Driven to Perfection" with Cristiano Ronaldo last month. As part of the campaign, Ronaldo fans from around the world created and posted photos or videos on their Facebook profiles to show how they individually strive for perfection. Ronaldo chose his favorite video from among the submissions and shared it on his official Facebook page.
These new campaigns are expected to engage more members and customers from around the world, reinforce investor confidence, and ultimately boost Herbalife's valuation.
Increased demand for products and expansion into new markets has allowed Herbalife to beat analysts' earnings expectations for every quarter (except one) since the first quarter (1Q) of fiscal 2010 (FY10). Historically, Herbalife has beaten analysts' mean estimate for adjusted earnings by roughly 11.1%.
Earnings for 2QFY14 are expected to be announced Monday, July 28. Herbalife is currently trading at a forward price-to-earnings multiple of 9.7x, which is about 21% lower than its five-year average. Its stock price can therefore be expected to move up in the run-up to the announcement.
Source: Bidness Etc