Jeunesse Monthly Record Sales Reach $40 Million
July 3, 2014
By Team Business For Home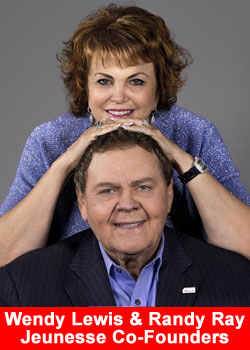 Jeunesse Global closed the month of June with a record-breaking $40 million in sales revenue. With over 4,000 new enrollees registering on just the 30th, Jeunesse has reported that a staggering 38,000 new distributors were enrolled in June alone.
Jeunesse's exponential growth has kept it on track to reach record numbers in sales revenue by the end of 2014.
Earlier in June, Jeunesse founders, Wendy Lewis and Randy Ray, together with Chief Visionary Officer, Scott Lewis, embarked to the Cotai Arena at the Venetian Macau Resort, where the company's 5th anniversary EXPO will be held.
The arena is one of the largest in the world, and has a seating capacity of 15,000—which the event is expected to fill.
"I'm sitting on stage at this amazing arena and visualizing what's about to take place September 26th-28th.
Having our Jeunesse distributors from around the world come together as one global family to celebrate our 5th anniversary is going to be a truly memorable occasion.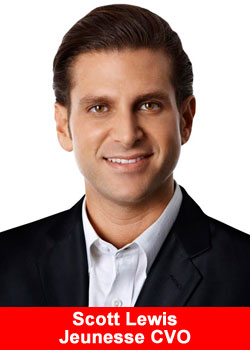 I get chills just imagining what this epic event is going to do for the thousands of distributors who will be in attendance taking part in the Jeunesse experience.
I firmly believe that EXPO: 5 is going to be a huge milestone for all of us, as we anticipate coming out of this event with tremendous momentum to closeout 2014 in record fashion," said Chief Visionary Officer, Scott Lewis.
The EXPO in Macau this coming September is anticipated to have the highest assemblage of distributors in Jeunesse history.
This month, Jeunesse also celebrates being listed on Direct Selling News' $100 Million Growth Club, which recognizes companies who have achieved sales growth of $100 million or more in less than a year.
Jeunesse is in company with many multi-billion dollar brands on this list.
About Jeunesse
Jeunesse is a leading direct selling company devoted to encouraging its distributors to look and feel younger, earn more, and enjoy life. Company research focuses on adult stem cell technology, telomere support, DNA repair, and nutrigenomics. Products are made in the U.S.A. and are exclusively formulated for Jeunesse.
With a multi-lingual customer service, back office support team, global enrollment system, and in-house programming already in place, the company is fully operational in 32 offices around the world. Its distribution channels extend to over 100 countries.
Jeunesse and the Jeunesse logo are registered trademarks of Jeunesse Global, LLC in the U.S. and/or other countries. For more information, please visit: www.jeunesseglobal.com.