Members Go To Washington D.C. To Help Herbalife
July 11, 2014
By Tina Williams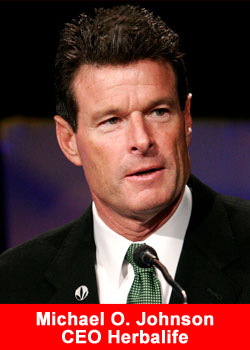 Global nutrition and skin-care firm Herbalife announced six independent Florida affiliate members will take part in a group pilgrimage to Washington D.C. Their mission is to lobby lawmakers and promote the company's focus on healthy lifestyles over the past 34 years.
Florida participants will be among 21 Herbalife Members from six states, including California, Connecticut, New York, North Carolina and Virginia.
The Floridians will represent more than 54,480 independent Herbalife Members from across the state. According to a statement from Herbalife, it will be the first time they "bring a clear message to Capitol Hill about the opportunity and integrity behind Herbalife's products."
"As I look across my community, I see that a healthy active lifestyle is something we all need to do a better job of embracing," says Andres Mejia, a Herbalife Member from Miami. "Herbalife provides a roadmap to success so that an individual can achieve their fitness goals one step at a time. The goal of Herbalife is to motivate people to be the best they can be and I am proud to be a part of that."
Mejia and the group will address four issues with lawmakers:
Herbalife is a company built on excellent products. Herbalife has been making nutritional products for nearly 35 years, developed by expert scientists and nutritionists using quality ingredients and produced in facilities with industry-leading quality controls.
With hard work and dedication, Herbalife can lead to real business opportunities and a healthier life.People choose to sell Herbalife products because the company offers equal and accessible economic opportunities, excellent products, and a way to connect with a community of like-minded people.
Herbalife has the best consumer protections in the direct selling industry. The company's "Gold Standard" Member protections include low-start-up costs with no minimum product purchase requirements and 100% money-back guarantee, including shipping costs.
Herbalife is an active and engaged corporate citizen. Herbalife has a demonstrated commitment to advancing the well-being of the residents and communities in which it operates.
"We are honored that our Members want to show their support and tell their elected officials what Herbalife, our mission and values mean to them," said Herbalife's North American senior vice president Ibi Fleming. "Our Members are headed to Capitol Hill because they know firsthand the important role Herbalife plays advancing good health and nutrition and providing equal and accessible economic opportunities."
In support of the Washington pilgrimage, the company created an iamherbalife.com website, as a way to highlight — in Members' own words – the "positive impact Herbalife has had on the lives of the company's members and customers."
Founded in 1980, the Los Angeles-based Herbalife Ltd. has more than 550,000 Members in the U.S., with approximately 54,000 independent businesses nationwide. The company provides a wide range of weight-management, nutrition and personal care products geared to a healthy lifestyle. Herbalife products are sold in more than 90 countries, through a network of affiliates.