Morinda's Second European Business Summit Full Of Education, Motivation And Recognition
July 24, 2014
By Nicole Dunkley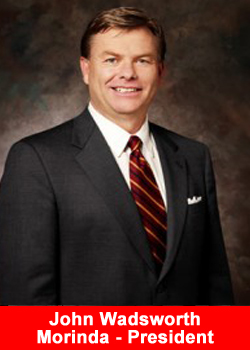 Nearly 300 Independent Product Consultants (IPCs) from 20 markets throughout Europe recently gathered in Dublin for Morinda's Summer Regional Retreat.
European IPCs were delighted to hear from special guests John Wadsworth, Founder and President, Kelly Olsen, Founder and Chief Marketing Officer and Shon Whitney, Vice President of Global Sales & Marketing.
Penny Farish, Morinda's Director of Europe, said There was so much new information to share with everyone. I was so pleased our IPCs were able to receive the content personally from Kelly Olsen on the TruAge Core and how our products help people live younger, longer.
Tone Visdal from the Norwegian office presented the Morinda Core products and introduced the new A.G.E. Therapy Gel, which reduces AGEs in the skin, along with fine lines and wrinkles.
Additionally, new details on the new Area Developer Program were announced and IPCs also got to hear about the updated Success Path program.
We are super excited about the Area Developer Program, said Shon Whitney. This is ground breaking and there is so much white space and opportunity in Europe. The wonderful thing about becoming an Area Developer is that you remain an Area Developer for life.
In addition to the corporate presentations there were popular and practical trainings from top IPC leaders. Boxer Christine McMahon from Ireland and Olympic trampolinist, Rea Lender from the Netherlands each shared inspiring stories.
Farish closed her summary of the European Business Summit with the following remarks: We now have the right tools, programs and incentives as well as a very relevant message that almost everyone connects with. We are rapidly becoming known as the AGE Awareness Pioneers and our IPCs are now in the perfect position to go out and build conversion and loyalty with our Morinda scanner, our Core products, as well as simple and effective tools to grow their businesses. This is an incredible time to be part of the Morinda family – we are on a new path to major expansion!
About Morinda
Founded in 1996, Morinda is a global, research-driven company with a mission to use the power of nature to help people live healthier, longer lives. Cutting edge technology and extensive research have allowed Morinda to develop an innovative TruAge product line, as well as other natural wellness products that reflect its passion to help people live younger, longer.
Morinda is headquartered in Provo, Utah, and has a presence in more than 70 countries worldwide. Learn more at www.morinda.com.