Nature's Sunshine To Enter China Through Joint Venture
July 5, 2014
By Tina Williams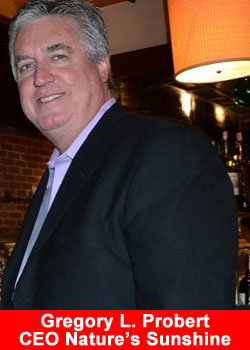 Nature's Sunshine Products has announced plans to enter China in a joint venture with Shanghai-based Fosun Pharma. The agreement outlines a multi-channel approach that places Nature's Sunshine products in Fosun Pharma retail locations across the country and markets the company's Synergy brand through a direct selling model.
Fosun Pharma will acquire a 15 percent stake in Nature's Sunshine in a deal valued at just over $46 million. As a part of the agreement, Nature's Sunshine will appoint one Fosun Pharma director to its board. The investment in Nature's Sunshine will also fund a special $1.50 per share cash dividend to be paid out at closing.
The company expects that Nature's Sunshine Hong Kong will drive long-term growth and become a top market within five years, says Chairman and CEO Gregory L. Probert.
"We view this joint transaction as both a testament to the strength of our existing business as well as Fosun Pharma's confidence in our ability to establish a substantial business in China," Probert said in a statement. "It marks a significant step forward in our transformation to a global organization with multiple brands and distribution channels."
About Nature's Sunshine Products
Nature's Sunshine Products (NASDAQ:NATR), a leading natural health and wellness company, markets and distributes nutritional and personal care products through a global direct sales force of over 340,000 active independent Managers, Distributors and customers in more than 40 countries. Nature's Sunshine manufactures most of its products through its own state-of-the-art facilities to ensure its products continue to set the standard for the highest quality, safety and efficacy on the market today. The Company has three reportable business segments that are divided based on the characteristics of their Distributor base, similarities in compensation plans, as well as the internal organization of NSP's officers and their responsibilities (NSP Americas, Asia Pacific and Europe; NSP Russia, Central and Eastern Europe; and Synergy WorldWide). The Company also supports health and wellness for children around the world through its partnership with the Sunshine Heroes Foundation.