Sandra Bullock Tupperware Movie Acquired By Sony Pictures
July 21, 2014
By Tina Williams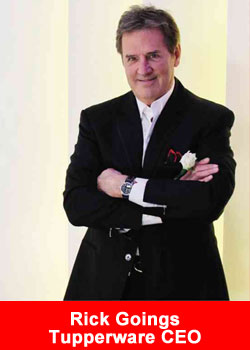 The Help director Tate Taylor is attached to helm the project about the rise and fall of Tupperware marketing exec Brownie Wise.
Sony has signed a deal to acquire an untitled project detailing the rise of a Tupperware exec that hasSandra Bullock attached to star and Tate Taylor set to direct.
David Hoberman and Todd Lieberman of Mandeville Films and Television, whose credits range from The Fighter to The Muppets, packaged the project and are producing along with Tom Shelly. Taylor will also produce via his Wyolah Films shingle.
The project was picked up in a competitive environment and several studios, including Warners and Paramount, were bidding, according to sources. The movie marks the first official role Bullock has taken on since her Oscar nomination this year for her performance in Gravity.
Taylor wrote the script for the project, which is based on Tupperware Unsealed, the nonfiction book written by Bob Kealing about Tupperware marketing guru Brownie Wise.
Tupperware was originally developed by Earl Silas Tupper but took off in the 1950s when sales exec Wise came up with the idea of having Tupperware parties. Soon those gatherings were sweeping the nation, and Wise became as popular as the product she was selling. In 1954, she became the first woman to appear on the cover of Businessweek.
Wise, unfortunately, began clashing with Tupper, who eventually pushed her out in 1958 and tried his best to erase her from the company records. She never recovered from her ousting and fell off the corporate ladder just as the women's liberation movement began to take off.
Hannah Minghella and Andrea Giannetti will oversee the project for the studio.