Xango Launches In Taiwan
July 1, 2014
By Tina Williams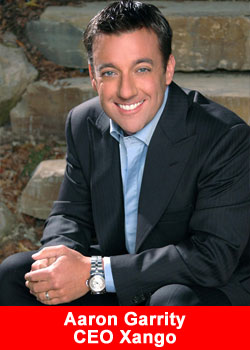 They've been preparing their businesses and their organizations. And now — via a couple of explosive events in Kaohsiung and Taipei featuring XANGO Founder & CEO Aaron Garrity — XALO has officially launched in Taiwan.
To celebrate, local leaders decked the halls in swaths of purple. Hundreds of Distributors matched their decorative intensity with purple XALO t-shirts and an energy that captured the XALO spirit. They were led by luminaries like 100Ks Beauty Chan & Chan Wen Long, Chris & Angel and Vincent Peng; and Premiers Chou Fang Chi, James & Rachel, Hiao Der Chang, Zeng Hua Chen, Wu Xiu Nu, Leader & Mei and Chang Chu Chin.
They kicked off with product demonstrations and trainings about how to let XALO revolutionize your life and your business. Visiting leader 500K Anton Garrity shared secrets from his own experience about building a powerful organization, beginning with straightforward one-on-one presentations, building to small group meetings, all the way to large gatherings.
A huge xie xie ("thank you") to those who shared their powerful XALO product experiences. (We're looking at you, 100K Chris Huang, Premiers Grace Zhen and Zhang Qiu Qin, 20Ks Amy Huang and Sunny Jian, and 5K Huang Mei Jing… 🙂 Great first-hand accounts of the noticeable, measurable benefits of XALO after only two weeks of use.
Aaron Garrity closed the meeting with the power of commitment. When you truly believe in something, every day is a new chance to change your life. And chances are, you won't just be changing your own life… No matter how great or humble our circumstances, we can each build a business that blesses dozens, hundreds, thousands.
General Manager Daniel Tuan was masterful as interpreter for Aaron and Anton. His spirit and humor truly represent the passion of XANGO and XALO, and he leads his markets with passion and drive.
The festivities concluded with a qualifier dinner. Fun to see everyone dressed "to the nines," arriving in Mercedes Benzes and getting special props for their hard work.
Here's just a sample of the energy and gratitude exuded by these great leaders: 100K SelectVincent Peng – "Thank you, team, and thank you, XANGO. We make history once again! Let's keep marching forward courageously, and dreams will come true!"