59 Isagenix Reps Get Treated To A Trip To Paris For Increasing Income By $150K
August 14, 2014
By Tina Williams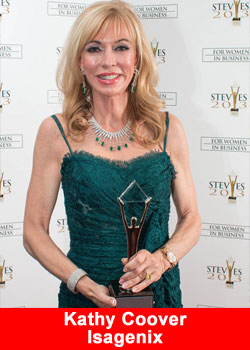 Fifty-nine Isagenix businesses are preparing for the trip of a lifetime, a VIP adventure to Paris this October.
In April 2013, Isagenix took on a massive challenge: go above and beyond their goals and reach $500 million in global annual revenue between April 27, 2013 and April 27, 2014. Associates that achieved their personal targets (increasing their previous annual Isagenix earnings by at least $150,000), earned an all-expenses-paid trip of a lifetime to Paris. There, they'll experience fine food, superb sight seeing and more!
The goal of this promotion was to foster the culture of cooperation between our independent sales associates and the Corporate team around the world. The results speak for themselves.
Together we are providing Solutions to Transform Lives™. Together we are impacting world health. Together we are freeing people from physical and financial pain.
About Isagenix
Isagenix is a privately-held business that reported more than $500 million in revenue from April 2013 to April 2014. Founded in 2002, the company has done more than $2 billion in sales with products in weight-loss, energy and anti-aging.
As part of a multi-level direct sales company, Isagenix associates earn money by selling the company's health products, enrolling other associates and receiving commissions from teams they assemble beneath them. Amway is one of the best-known multi-level marketing companies.
The company has operations in the United States, Canada, China, Hong Kong, Australia, New Zealand, Taiwan, Mexico, Singapore, Malaysia, Columbia, Puerto Rico and soon Vietnam.