Talk Fusion Unveils Lifestyles Magazine
August 27, 2014
By Nicole Dunkley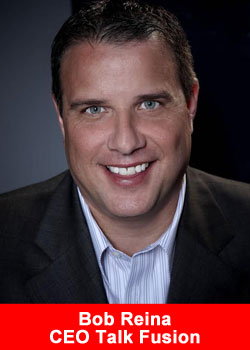 Talk Fusion's corporate culture has always promoted "Living the Dream Lifestyle."
To that end, Talk Fusion has crafted Lifestyles Magazine, a lavish publication for their Associates in over 140 countries to learn how others have achieved the financial freedom to achieve their dreams and put that vision to work achieving their own.
This stylish, full-color magazine was designed as a perfect way to step into the mindset of success, of giving back to others and realizing one's dreams through Talk Fusion's Instant Pay Compensation Plan and connecting the world with their life-sharing, cutting-edge video technology.
Lifestyles Magazine features Success Stories from top Talk Fusion Leaders who reveal how they found the financial freedom they had long searched for; an insightful behind-the-scenes look into the thought process of Founder & CEO Bob Reina; plus an in-depth interview with Dr. Jonathan Chen, Director of Information Technology, who shines a light on how Talk Fusion has leveraged the power of WebRTC to create an innovative video solution that puts Talk Fusion far ahead of the competition.
That technology advantage, combined with the extreme and growing popularity of online video, truly makes now the best time to join Talk Fusion.
Talk Fusion has also partnered with Ferrari, Lamborghini, Norwegian Cruise Lines and other prestigious companies that fit into the luxury mindset and make Lifestyles Magazine a major publication for promoting the dreams of a luxurious lifestyle.
The magazine is currently off to print, with Talk Fusion Independent Associates eagerly await the launch of the new publication. For a company that always talks about "Living the Dream Lifestyle," Talk Fusion now showcases how it can be achieved in a stylish and elegant publication.
ABOUT TALK FUSION
A global leader in Video Communication Products, Talk Fusion is dedicated to changing lives through unmatched life-sharing solutions provided by proprietary, patent-pending video technology. Talk Fusion's innovative products are marketed person-to-person by independent Associates in more than 140 countries.
Founded in 2007 by CEO Bob Reina, Talk Fusion introduced the world's first Instant Pay Compensation Plan. Talk Fusion adheres to the highest ethical business practices and is a member of the prestigious Direct Selling Association (DSA). Reina firmly believes that "with great success comes greater responsibility."
Talk Fusion fosters a strong commitment to Giving Back to friends, family, communities, and animal charities across the world to produce a positive global change. Learn more at www.TalkFusion.com and "Like" Talk Fusion at www.facebook.com/TalkFusion.
Income Disclaimer:
Any earnings portrayed in any Talk Fusion marketing materials are not necessarily representative of the income, if any, that a Talk Fusion Associate can or will earn through his or her participation in the Talk Fusion Instant Pay Compensation Plan. All references to income, implied or stated, throughout the Talk Fusion Instant Pay Compensation Plan are for illustrative purposes only. These figures should not be considered as guarantees or projections of your actual earnings or profits. Talk Fusion does NOT guarantee any level of income or earnings to any Associate; any representation or guarantee of earnings would be misleading. The purchase of a Talk Fusion Product Package is completely optional and is not required for an Associate to participate in the Talk Fusion Instant Pay Compensation Plan.