Thirty-One Gifts Convention So Successful, They're Doubling Up
August 8, 2014
By Tina Williams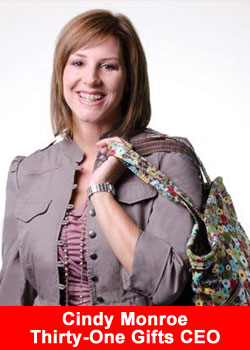 Thirty-One Gifts' recent convention in Columbus proved so successful the company will do it again next year – and double up in the process.
Thirty-One Gifts spokeswoman Sara Westtold me the growing direct-sales company will host a three-day conference for associates from the eastern U.S. the week of July 26 next year, and will relocate its conference for Canadian consultants from Niagara Falls, Ontario, to Columbus as well.
"We'll have a three-day conference, then another three-day conference," she said. "… It will be easier to manage if we break it out into two identical conferences."
According to Experience Columbus, the 12,769 attendees for Thirty-One Gifts' July 22-25 event this year occupied about 15,000 room nights at 36 area hotels. The conference had an estimated $17.5 million economic impact on the hotels, restaurants and other businesses.
The Niagara Falls conference attracted 800 associates from July 16-18. Thirty-One Gifts just started in Canada in September 2012, so West said the company expects the number attending the 2015 conference to grow.
The company announced a year ago it would return to Columbus after two years in Atlanta, where 16,600 attended in 2013. The company counts about 110,000 sales associates in all.
West said the company has scheduled another conference in Denver for July 2015. It had 5,000 at its inaugural conference last month in the Colorado capital city.
"That enables associates in the west U.S. to attend a conference closer to home," West said.
Estimates for overall 2015 attendance remain unclear, but Thirty-One Gifts expects its conference numbers to increase.
"We're still growing," West told me, "and increasing the sales consultants all the time."