Trévo Continues To Set New Records In Antioxidant Power
August 6, 2014
By Nicole Dunkley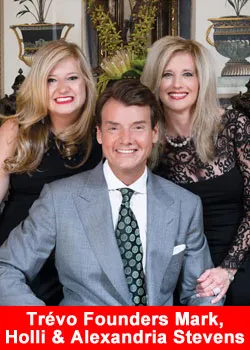 With astonishing ORAC antioxidant testing results, Trévo has, once again, confirmed that its nutrient-dense formula stands alone in a category far and above juice drinks or other types of nutritional products.
ORAC (Oxygen Radical Absorbance Capacity) is the standard method used in measuring the antioxidant capacities of various foods.
Through continuing implementation of the very latest in nutraceutical technology, Trévo's previous over-the-top ORAC rating of 373,000 per bottle has been elevated to an even more astonishing rating of 428,640 per 32 ounce bottle! That's 13,395 per ounce! This record-breaking score has been tested and certified by the scientists at the world-renowned Brunswick Laboratories.
This remarkable score dramatically overshadows the vast majority of "name brand" antioxidant products – including any "juice drink" product on the market – proving, once again, that Trévo is the one nutritional product you need for vibrant, long-lasting good health.
ABOUT TRÉVO
Trévo's Founders are Mark and Holli Stevens who have a proven track record of over 16 years as owners of a successful network marketing company. Mark and Holli have also been on the "other side of the table" as independent representatives, building organizations with tens of thousands of members. This dynamic duo also possess nearly four decades of combined business ownership expertise.
Trévo's proprietary blend of over 174 premium nutraceuticals, including maqui and acai berries, mangosteen, amalaki fruit, gotu kola, ashwagandha and a cornucopia of other fabulous nutraceuticals. In fact, Trévo has developed the only nutritional supplement in the world to combine and harness the power of such a remarkable array of vitamins, minerals, "supergreens," antioxidant-packed fruits and vegetables, coral calcium, and herbs from around the globe.
Based in Oklahoma, Trévo LLC is powered by a global network of many thousands of energetic and excited Life and Health Coaches.
To learn more about Trévo, please visit trevocorporate.com.