Amway, Tupperware, And Oriflame Issue Notices To E-Commerce Sites
September 18, 2014
By Tina Williams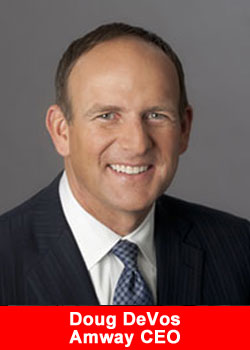 Direct selling firms are facing the heat from online retailers. Amway, Tupperware and Oriflame have issued notices to e-commerce sites including Snapdeal, Flipkart and eBay, asking them to stop selling their products.
The merchandise of these three direct sellers is not only offered at discounts as high as 40% but also bypass and strike at the very heart of the direct-sales distributor model that these firms follow globally.
In the direct selling model, there are no sales through traditional retail outlets — companies hire distributors who, in turn, sell products to consumers. Most times, errant distributors themselves supply unsold stocks to e-commerce sites and the firms are working to identify and penalise them.
Oriflame products are not allowed to be sold by unauthorised persons, entities and means and we have issued notices to these ecommerce platforms that are selling our products. The sale of our products on these online platforms not only diverts sales from our distributors but also undermines the essence of direct selling as a proposition, Vivek Katoch, director – corporate affairs at Oriflame, maker of cosmetics and personal grooming products, told ET.
Katoch said from a consumer point of view, some products need recommendations and usage details, which is not possible with online sales.
Tupperware, which sells plastic storage containers, too, has written to e-commerce sites. We have written to many of the e-commerce sites informing them about the disruption they are causing to our distributors and sales force and requested them to stop selling our products on their websites, Tupperware CMO Chandan Dang said.

Dang added that the easy availability of discounted products on e-commerce sites has been disruptive for the firm's distributors and sales force and is hitting their earnings. The emergence of e-commerce sites, which are online marketplaces where vendors can sell a range of products, has disrupted traditional models of retailing. Earlier, some manufacturers had warned shoppers against buying their products from e-commerce sites, which they said were not authorised sellers.
Snapdeal, which has a network of more than 50,000 merchants and brands, said all vendors on its site are registered only after their applications are reviewed. Snapdeal.com is an online marketplace where businesses can list and sell their products across diverse categories. All sellers are screened and registered businesses.The decision on the pricing solely rests with the sellers, a spokesperson for Snapdeal said.
A spokesperson for the country's largest direct selling firm, Amway, which sells nutrition and beauty products, said: Our code of conduct explicitly states that unauthorised Internet selling violates agreements with Amway and our rules department regularly monitors this activity to prevent prohibited selling. We have taken legal action in the past when these rules are violated and will continue to do so to protect customers and individual entrepreneurs – Amway business owners (ABOs).
Amway business owners are the 'only' authorised sellers of Amway products. The firms have also written to the government through the Indian Direct Sellers Association (IDSA) to issue clear guidelines on this matter to protect the industry.
Originally reported by economictimes.com