Carribean Top Industry Leaders Joel Medina & Chris Marcano-Medina Join FG Xpress
September 4, 2014
By Team Business For Home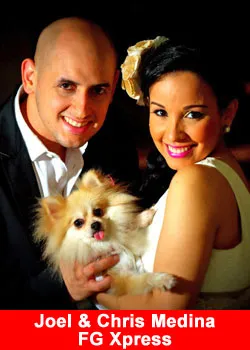 Living in a developing country like Dominican Republic, Joel Media and Chris Marcano-Medina started as amateurs in network marketing in Organo Gold, the company that they call to be the blessing vehicle that changed their lives.
Amazingly Joel and Chris broke a record in the Caribbean Islands creating an organization from zero to Diamond volume in just 3 months and officially achieved and qualified the Diamond rank in only 6 months with the most quantity of achieved ranks in their downline leadership.
Faced with the many challenges of a rapid growth, it helped them raise the bar as leaders as they expanded internationally and decided to become network marketing professionals.
In their desire for reinvention, continued growth and development, they were given the opportunity to be mentored and work closely with two of the top earners of the industry to develop the FGXpress opportunity.
Joel and Chris expressed:
At first we weren't very attracted because we didn't think that the product could be of any impact, but after experiencing the great acceptance of the product we were amazed with the results. We started sampling people and came to see that everyone whom tried it for the first time was calling the next day for more.
It was mind blowing how the product alone made such a big positive impact in everyone who used it. We started researching more about the leadership, the product, the company behind it, the compensation plan and decided to fly-in to Salt Lake City, Utah.
There we found the corporate leadership that has been touching and empowering people around the globe with a vision bigger than anything we had seen before. A big plus for us was also finding in FG Xpress a strong community of servant leadership and social responsibility.
We knew right away we had found the opportunity to continue growing in the Network Marketing industry and make a stand with not only the Latin American community but in more than 180 countries. Learning that various top earners in the industry were already involved in FG Xpress, we knew it wasn't a coincidence, we have impeccable timing to become part of a movement of helping people in many more countries than any other opportunity we have personally seen before.